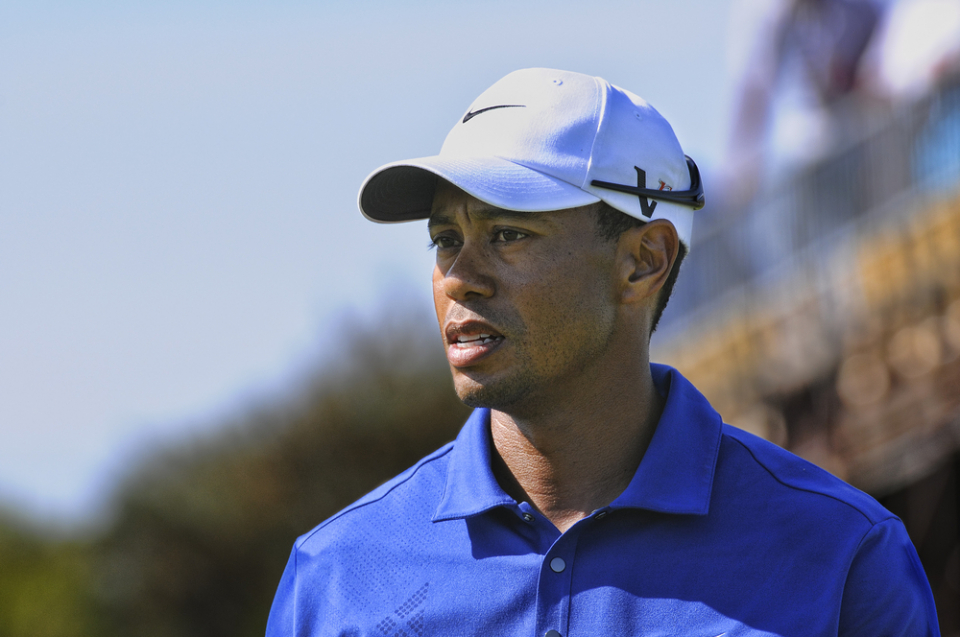 Tiger Woods is facing backlash for having a golfing outing with Donald Trump. Trump shared his itinerary on Thanksgiving by tweeting, "After Turkey call I will be heading over to Trump National Golf Club, Jupiter, to play golf with Tiger Woods and Dustin Johnson."
Following Trump's tweet, Woods was blasted by a multitude of people including Get Out filmmaker, Jordan Peele. Peele responded to Woods golfing meeting with Trump by tweeting, "You are now in the sunken place."
The "sunken place" served as metaphor for Blacks who lose their culture, mind, and sense of reality while existing in White spaces.
Black celebrities who have met with Trump have all mostly faced criticism. Kanye West, Steve Harvey, and Chrisette Michele (who sung at the inauguration), were all blasted for meeting with Trump who ran a campaign based on racism and hate.
Harvey and Kanye were both called "coons" on social media and Michele is struggling to continue her career in music.
However, Woods was likely in the "sunken place" years before meeting to play golf with Trump. During his initial rise in golf, Woods often shunned his Black ethnicity and decided to create a term, "Cablanasian," to express his multi-racial background. Many in the Black community viewed it as a ploy for Woods to distance himself from his Blackness.
So for Woods, he probably won't have a major issue within the Black community. Because the Black community figured that Woods existed in the "sunken place" years before Get Out gave it a name.
"Now you're in The Sunken Place" https://t.co/Ndv3Xv8Xya

— Jordan Peele (@JordanPeele) November 24, 2017