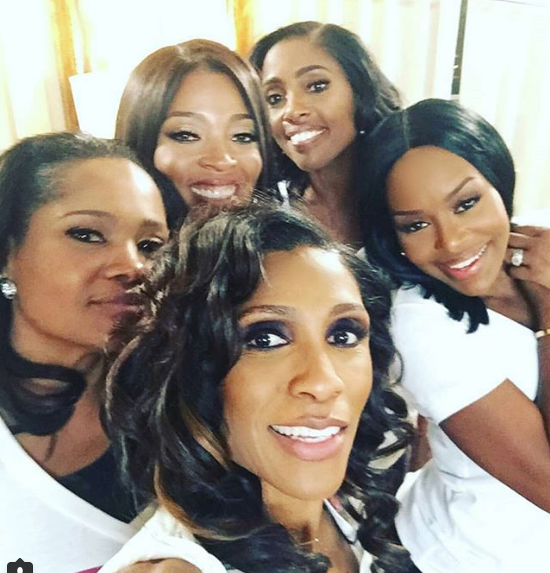 Quad Webb-Lunceford, one of the colorful firecrackers popping off on the hit reality show "Married to Medicine," admitted she is reluctant to have a baby while her marriage to Dr. G continues to be thrashed about in turbulent currents.
"I desperately would love one day to have at least one child. Max being two," she revealed to The Grio. "But it would be unfair for me to bring a child into this world in a household where we're not seeing eye to eye."
Until such time as they reconcile their union, Webb-Lunceford refuses to bring a new life into the world. 
"I want my child to be emotionally stable and have the best outlook on love and marriage. Right now, my husband and I have to really work out some things before we can even consider that."
Quad adamantly refutes the notion that she is too narcissistic — insanely worried about her figure — to have a baby alter her appearance.
"I work out. I got a gym in my house. What I can't work off, I can get sucked out," she shared. "That's not it. Things are really not right in my household right now and it would be gravely unfair to bring a child into my household right now."
Webb-Lunceford told The Grio that her marriage has taken a turn for the worse and fans are about to get a glimpse of just how strained her relationship is. It turns out, things between the pair are harder than ever, and Quad isn't ruling out divorce.
"I'm definitely not gonna be a person who is unhappy. Divorce is very tough, but there's nothing that's more important to me than my happiness," she said.
"I really don't think there is anything in this world that would make me sacrifice my happiness. Not a job, not a friendship, not a marriage. It's just unfair. Life is very short-lived and it should be filled with love, joy and happiness. Not stress and anguish and misery."
Well, there you have it served to you straight with no chaser. 
"Married to Medicine" airs Fridays on Bravo.