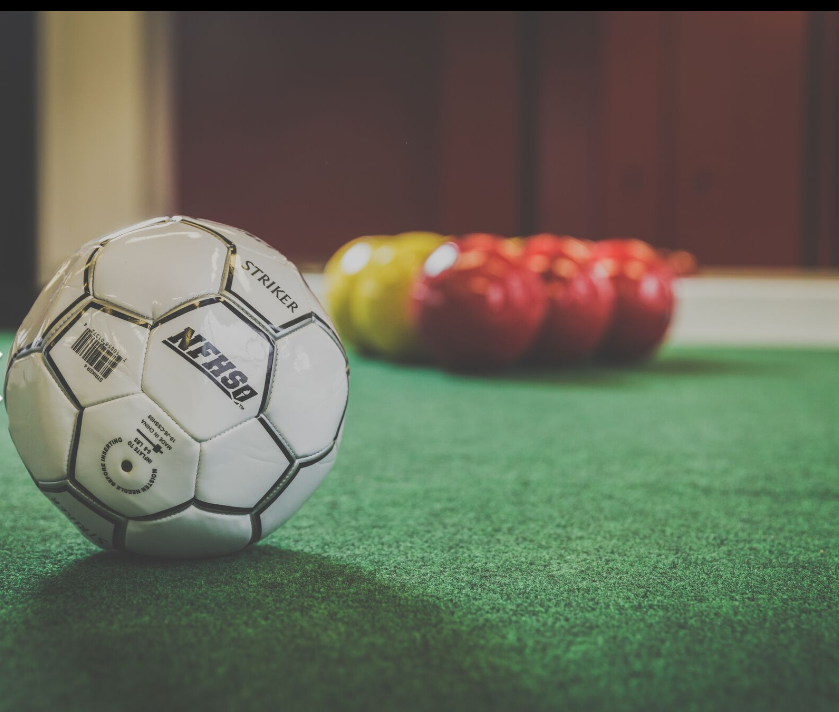 The Gamer's Gallery, owned by business professionals as well as husband and wife Aaron and Ashleigh Brock, is set to open Saturday, Dec. 9, 2017 in metro Detroit. It will be the first interactive gaming center in the area. The gaming center is 6,500sq ft and will feature hand-made games, art, and even furniture. The Brocks are introducing a new type of game to the city of Detroit called footpool. The game is played on a 12ft x 8ft table using 10 footballs with the two games pool and soccer combined.
Rolling out was able to scope out the Gamer's Gallery, play some of the games and speak to the owners about the vision and grand opening coming soon.
What inspired you to collaborate in business?
Ashleigh: We love being husband and wife; my husband is my bestfriend. and this business is something creative to display our personality as well as our family aspect. We have a great love of sports so we thought, why not.
Aaron: This was really her idea and it was my job to make it come to life. We have 4 children who all like different things, so we incorporated those things into the Gamer's Gallery. We have games, art, karaoke and more.
Why did you name it Gamer's Gallery?
Ashleigh:  We always think of gaming as video games, but there's other aspects of gaming. You have video games, board games, physical games like basketball too. We also added artwork to the building. So when we thought of using the name Gamer's Gallery, we thought about all the games and art we would have.
What types of games are at the Gamer's Gallery?
Ashleigh:  We have footpool, Playstation 4 with all the sports games, Xbox 1 with the sports games, Sega Genesis with all the old games loaded into it as well as Nintendo 64. There is also an over-sized connect 4 and Jenga, Trivia board games, crate ball, and darts.
What is footpool?
Ashleigh:  Footpool is just like playing soccer. You have 10 soccer balls: 4 yellow, 4 red, 1 black, and 1 white and you kick the white ball to break all played on top of a huge pool table. This game is big in Singapore. It looks easy, but it's really not.
What other businesses do you have together and individually?
Ashleigh: I am the co-owner of Femelogy Detroit and I'm launching a mom brand called Mothering These Babes in the spring of 2018.
Aaron: We have a barbershop together also where I cut hair.
What are you donating to the Ronald McDonald House?
Ashleigh: We are collecting toys to donate to the Ronald McDonald House for December and we're going to take them on Christmas Eve. It's one of my favorite places to donate.
Aaron: My brother had an illness and was there so it hits home. It's the perfect place to donate.
What do you hope people experience at the Gamer's Gallery?
Ashleigh: I hope that our local Detroiters know that at any age, you can have fun with games. I want them to go back to their childhood and feel like a kid again.
Aaron: I just want everyone to have fun; that's what life is about. If I can't work and have fun while I'm doing it, I don't want to do it. This is fun to me and I want people to experience what I've experienced. I don't want it to be forced; I want it to be pure fun.
Come out to the Gamers Gallery at 3901 Christopher Street, Hamtramck, MI 48211 and visit them on FB: https://www.facebook.com/thegamersgalleryh/