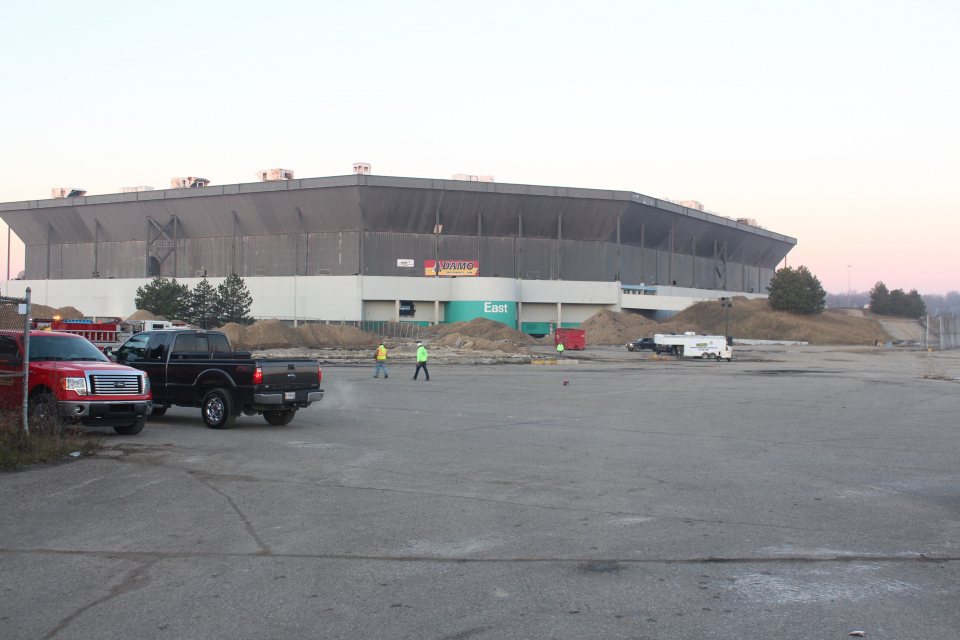 If at first you don't succeed, try and try again. That was certainly the case for the Adamo Group, the demolition contractor that was hired to implode the Pontiac Silverdome on Sunday, Dec. 3. And they proved the old adage to be true, as they tried for a second time to implode the Silverdome, and this time around they succeeded.
A couple of days ago, there was an attempted implosion of the Pontiac Silverdome, the former home for the Detroit Lions (1975-2001) and Detroit Pistons (1978-1988).  And, well, it failed. Epically … on an international stage. Social media had no sympathy either, as the Pontiac Silverdome began trending all over the world like crazy. However, only one day after the failed attempt, the roof was literally blown right off the dome, making the second attempt a success. The Adamo Group achieved their goal of blowing up (and off) the upper metal ring of the dome as planned, for the second time around. Going forward, demolition will continue over the next year and will eventually make way for new development and will certainly be a new economic opportunity for the city of Pontiac.
After the initial failed attempt, the mayor of Pontiac, the honorable Deirdre Waterman, issued an official statement regarding the partial implosion, and also shed some insight on what went wrong:
"It was great to see so many people who came out to witness what was expected to be a partial implosion of the upper metal ring of the Silverdome as the start of an estimated 9 – 12 month process of demolition. The comradery among the former Detroit Lions' players, business leaders, government officials as well as many residents sharing their memories of the Silverdome was exciting to see as well.
"The demolition is being planned and executed by the Adamo Group, the demolition contractor that was hired and paid by Triple Properties, the Silverdome owners. The December 3 start date was part of a Consent Judgment from a lawsuit that was brought by the city to ensure the owners would timely demolish the vacated Silverdome.
"Although we're waiting for a final assessment from the Adamo Group, we have been informed by them that eight shape charges didn't go off on the main columns.  Only the kicker charges detonated causing the implosion not to be completed as planned. The Adamo Group will provide next steps for the continuing demolition of the Pontiac Silverdome.  When the demolition is resumed and completed, development of this valuable property will be one of the economic opportunities that are marking a new era for the City of Pontiac."
If you missed the first failed attempt, watch it after the break. Chime in on the comments section to let us know how you feel about the Silverdome being demolished. What was one of your fondest memories of the Pontiac Silverdome?