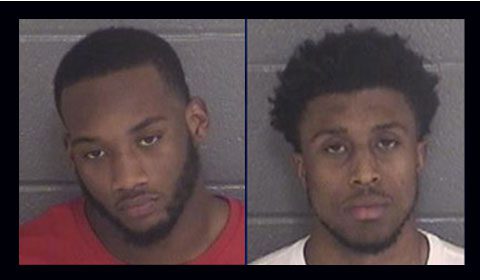 Prior to 2017, the state of Georgia had some of the harshest penalties for marijuana possession in the country. Being in possession of less than an ounce of weed could mean jail, fine or probation depending on the local government. A life-altering set of circumstances for anybody especially college athletes as two University of Georgia Bulldogs found out last weekend,
Linebacker Natrez Patrick and wide receiver Jayson Stanley were pulled over during a routine traffic stop for speeding. The student-athletes had just played in the SEC championship game at the Mercedes-Benz Stadium in downtown Atlanta. Patrick was in the passenger's seat where police discovered a small bag of weed. Unlike Atlanta, where a small amount of weed possession is just a $75 ticket, Barrow County deputies arrested the students.
Patrick was charged with a misdemeanor possession of less than 1 ounce of marijuana. Unfortunately for Patrick, this was his second arrest this year and the third during his tenure with UGA. As such, he is in violation of the school's drug policy and can be kicked off the team. Stanley was charged with speeding and possession of less than 1 ounce of marijuana.
Bodycam footage released by the Barrow County Sheriff's Department is a sobering reminder of the impact of unjust marijuana laws and a life-changing encounter.