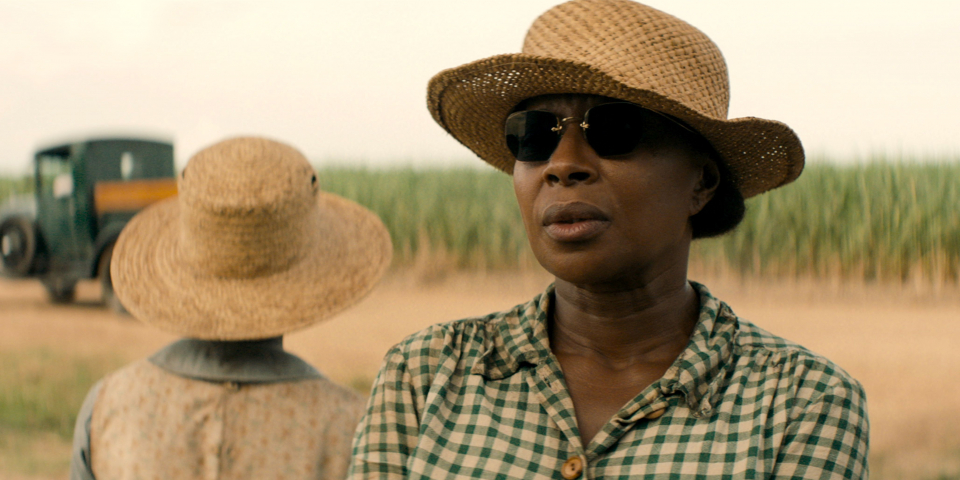 Mary J. Blige found it's "hard to get rid" of herself for her acting role in Mudbound.
The 46-year-old singer wanted to keep her music career completely separate from her role in the period drama and hired an acting coach to help her do that.
She said, "Once I signed [onto the film], of course, I had to get an acting coach, because it looked like such a big undertaking. I was like, "Wow, this is a huge role." I had nothing to lose, and I definitely wasn't going through the best of times in my life.
"So, I just let it all hang out as far as what was going inside of who I am. As far as what happening physically with Florence, Dee [Rees] put her foot down as far as physically stripping 'Mary J. Blige' completely out. She didn't want anyone to see me at all, and I was fine with it. I've been around for a while, so it's hard to kind of get rid of me from me.
"Once I did it, Florence really liberated me. She helped me a lot. She's given me a newfound confidence – to be stripped down to my own hair texture, that's all my own hair. The make-up is very minimal, like sunburned make-up. I'm grateful, because that's the goal of being an actor – just disappearing."
And Blige was pleased to have an acting coach help her perfect her acting for the role.
Speaking about working with her acting coach, she added to Entertainment Weekly, "For me, this is not freshly new for me, but this is something that I always want to nail. Every role I get, I want to nail, I want to be a success at it. So, acting coaches help you bring out all of those things that you're feeling and put them in the proper places for this person. I wanted all of the emotion to be right in this person, and I wanted people, when they look at her, to be inspired – inspired looking in her eyes, or inspired looking at the way she moves. That's what the acting coaches are for – they help you bring forth the emotion and the timing of certain things, and when do you say things, and how do you say things."