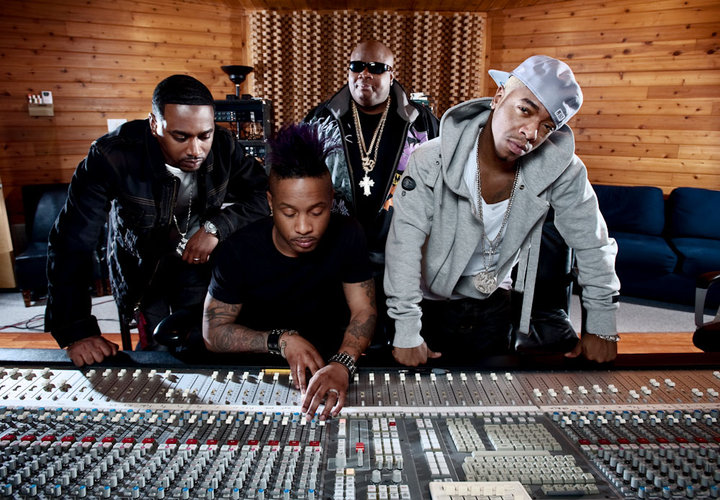 Photo credit: Dru Hill's Facebook
Those Baltimore boys are back and ready to serenade all the R&B fans who've waited for this moment. Dru Hill released a nine-track Christmas EP titled Christmas in Baltimore on Nov. 24 to celebrate their "Favorite Time of Year." We sat down with the group to chat about their new venture and what to expect from them in 2018.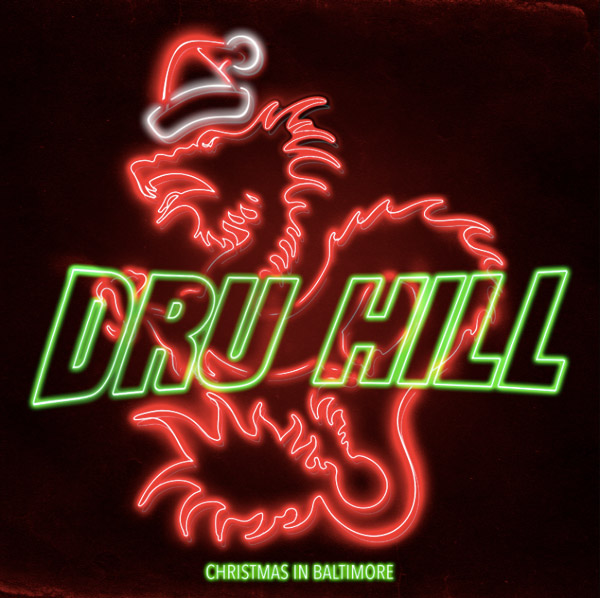 Photo credit: Dru Hill's Facebook
So your album title pays tribute to your hometown, similar to your group's name, which you took from a park in Baltimore called Druid Hills. Why was it so important to include Baltimore in your title?
Nokio: The reality is that that's where we're from. You know, it's been a while since we've been able to release some music and home has always been supportive. Along with that, it's not a traditional holiday album so it was important to include Baltimore cause it's our home place and there we do our own thing, we come up with our own style. It was important to do that to bring everything full circle. Like we're here 20 years later and we still represent where we're from every time. We're really reintroducing the group again to the world and we want to make sure people know where we're from.
After a seven-year hiatus, what made you guys finally decide to put something out now, especially a Christmas album? 
Nokio:  Well, we've been on the road since 2008 and just timing, scheduling and just making sure the situation was right more than anything is the reason why we just stuck on being on the low instead of being in the studio. But you know, starting with the momentum that we had with soul train last year, and along with years of being on the road, we missed an opportunity last year so we wanted to make sure we didn't go another year without letting the fans hear music from Druid Hill.
The album has a lot of R&B mixed with hip-hop beats, especially in "Favorite Time of the Year," and some pop in "This Christmas." Did you all have a set vision of what you wanted the album to sound like?
Sisqo: Well, honestly, it was mostly Troy Taylor who produced the album. We were in Atlanta listening to songs for R&B and he was the only person who came in the studio like "Look, I got the answer to whole Christmas album." He pretty much played the whole album for us and we were like "Cool, now we just have to find time to do it.
What was it like to work with Troy?
Nokio: Troy is great at studying people that he works with and he was able to find a balance between what people's ears are tuned to today without us having to sacrifice any of who we are.
How do you expect your fans to react to this new music?
Jazz: I think you can hope that they like it, but at the same time it's kind of like the feeling starts with us as artists. We gotta make sure that we put energy and magic into it so that when people listen to it, they can have the same feelings.
So for the people who haven't heard Christmas in Baltimore, what song do each of you recommend that they listen to first?
Tao: I'm gonna say all of them! Cause every day you could be in a different mood. Every day ain't a "Fireplace" mood, someday you might want to turn up, someday you might want to celebrate with "This Christmas," with "Silent Night", you know, you might feel more traditional. It depends on the day you know, listen to all of them.  It only took eight days for us to do this, now just imagine what could happen when we get the time to play with this new album.
Sisqo: The whole mood [of] it is that you have a lot of different records on there that's really hot and all of them are great. From our standpoint, we really love what we put together and so far everybody that has been talking about it felt the same way, so we can't really just pull out one because all of them hold their own weight.
What is next for Dru Hill in 2018?
Nokio: Dru Hill: The Second Coming. Along with that, we'll also have Christmas in Baltimore Part II so, just watch us work.
Check out "Christmas In Baltimore" on Spotify, Apple Music, or on Dru Hill's website.