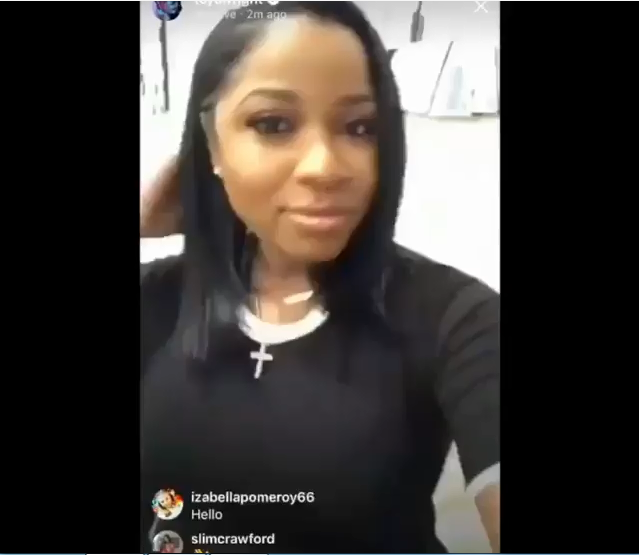 #PressPlay: Chile!! #ToyaWright and #ReginaeCarter let #Khia have it after she went on to talk about Toya and her current relationship with the father of her new baby girl that's on the way (SWIPE) — via. @adonn.s
This is what happened when both Reginae and Toya clapped back at Khia and her side kick on social media, according to The Shade Room. 
Reginae starts off by calling out Khia…

"

Let's see we're calling out.. we want Khia Thug Misses. What's her name again?"

Toya cuts in… "Khia, You dirty a– worrying about other people ALL the time. Go make you a hit!"

Reginae says, "Let me see my mother is pregnant right now. She don't need to be addressing this. So, I'm 19 now."

Toya says, "Nae, no!"

Reginae says, "She's obsessed with Trina. She mad she could never be the baddest! And, come on when was your last hit other than "My Neck and My Back."

Even Grandma has some words for Khia.

Toya says about Khia, "She's a bum that sits on the internet and talk about people all day because she doesn't have a life!"
Reginae and Toya are currently filming for "Growing Up Hip Hop: Atlanta" season two.
What do you think about Khia taking off at Toya Wright's pregnancy — and Wright's response?