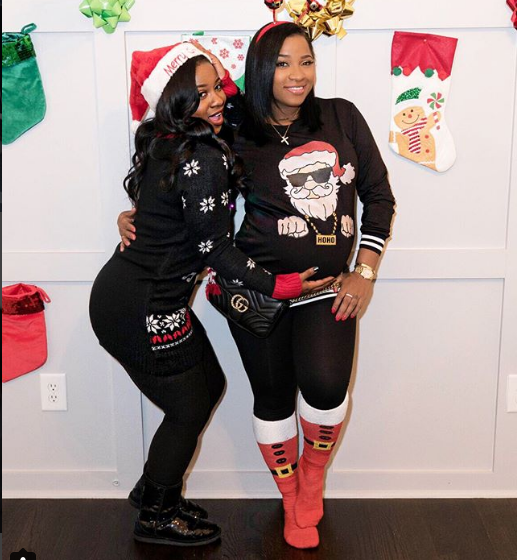 What just happened here? Rapper Khia, the self-proclaimed "Thug Misses," has kicked up some serious dust without rhyme, reason nor provocation. The rapper most famous for the profane song, "My Neck, My Back," is trying her hands as a talk show host for her Instagram followers because the woman threw shade on a bunch a celebrities the other day — and Toya Wright nearly got her skin dragged right off her bones by Khia.
Khia blasted Toya for, once again, being unwed and pregnant, for her divorce from MempHitz and for continuing to use his last name.
And if that was not enough, Khia even spilled some tea on Toya's baby daddy.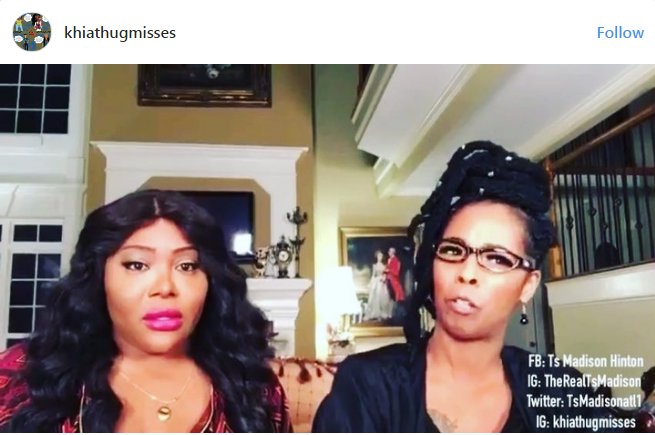 Khia caption the photo: "⚖️W e The People VS Toya Wright. Calling Toya to the stand. #bitchyouonthedocket#nextcaseeeeee? #thequeenscourt #thedocket."
Khia basically started off flame-broiling Toya by calling her a robot.
In the clip, It starts off when TS Madison asks Khia, "… Oh my God! Toya Wright. Honey, why did you put Toya Wright on the docket?"
Khia responds, "You know how ya'll know how I am? I just want to know who the baby daddy was. 'Cuz Toya is still carrying the last name Wright. Once you get a divorce give that n—a his last name. So, I was like Toya Wright. And, then I heard she was pregnant by another n—a. Why is she pregnant by this other n—a when she was married to Memp-Hitz? And, she didn't have his children. So the tea was Memp-Hitz got fixed, so he couldn't give her a baby. Cuz he's going through transition. He already went through half of the surgery.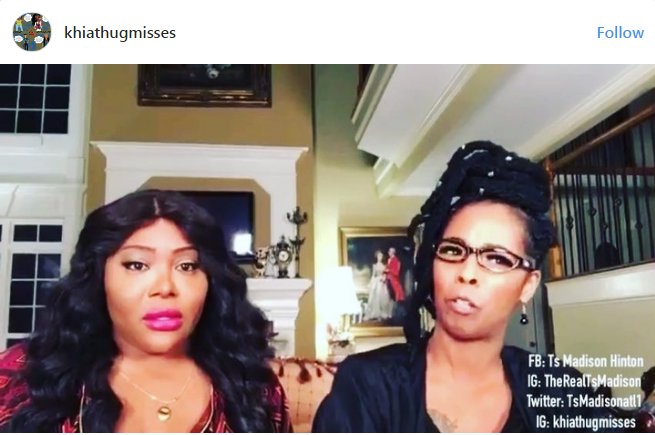 Khia then captioned the above photo with scorched-earth denunciations of Toya: "Who done managed to lay an egg in Toya Wright? What is her original last name? She's a Trixie Rosie? What is a Trixie Rosie???  ?NextCaller☎️#biterchyouonthedocket #thequeenscourt #nextcaseeeeee? #thedocket."
Wright's daughter, Reginae Carter, was not going to let, of all folks, The Thug Misses, disrespect her mother. Flip the page to see how the two unloaded on the one-hit wonder Khia: