Eva Marcille's boyfriend gave the model-actress-reality star the best Christmas gift of her life. 
The winner of "America's Next Top Model" Season 3 has announced that Atlanta-based beau, attorney Michael Sterling, proposed to her on Dec. 25 and put a gorgeous ring on her finger.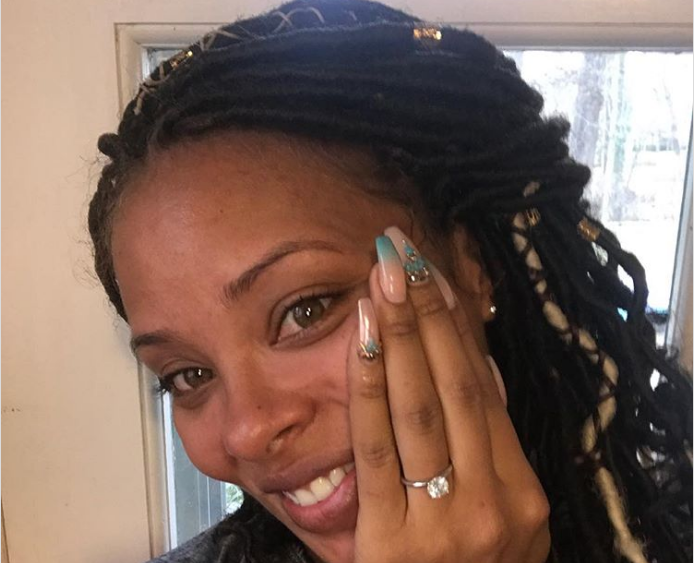 "I said yes!!!! ?" Marcille captioned the above photo on Monday of herself showing off her elegant sparkler.
Marcille, 33, is having the year of her life. She's already five months pregnant with a boy with Sterling, she revealed exclusively to People in November. Marcille already has a daughter, Marley Rae, 3, with ex-boyfriend Kevin McCall.
Marcille also joined season 10 of Bravo TV's most popular show "The Real Housewives of Atlanta," in a supportive role. 
"I said, 'Marley, would you like to have a little brother or sister?' And she said, 'Yes, Mom, but you know what? Maybe a baby brother. Make it a brother,' " she recalled of her sweet conversation with her little girl.
"I thought that was adorable, but at the time, I had no idea what I was having, so my fear [about] this extremely expressive and outgoing young girl [was] if this baby came out to be a little girl, that might not be a great situation for Marley," Marcille told People. "However, I found out soon after that I was having a boy, and I felt like she willed it in her favor. I'm beyond elated to be having a boy."
This bit of news also cancels out all the negativity that she received when ex-boyfriend McCall went on a Twitter tirade against her, disowning his own daughter and accusing Marcille of practicing witchcraft in front of their child. McCall obviously lost it when he saw a photo of Sterling having a meal with his daughter and Marcille recently. 
"The Real Housewives of Atlanta" airs Sundays at 8 p.m. ET on Bravo.