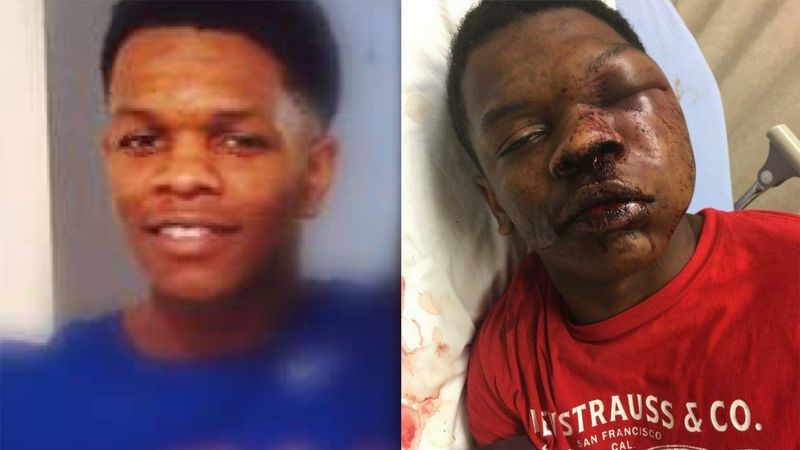 Ulysses Wilkerson Jr. was reportedly walking with a friend in Troy, Alabama when he was confronted by police. Fearing for his life, Wilkerson ran. When police finally caught the 17-year-old, they punched, kicked and brutally beat him until he was nearly unconscious. His family says that he was handcuffed during the beating, according to WKRG.
Wilkerson was rushed to UAB Hospital in Birmingham and forced to undergo surgery. Following the beaten, Troy police officers who were involved in the incident were not transparent with the teen's family.  The police department and the mayor's office would not initially respond to the beaten. They have also yet to release the body and dash camera video.
The police department deferred all questions about the incident to the Alabama State Bureau of Investigation. In a statement, the AIB said that officers believed that the teen was about to break into a store before the arrest, but they have yet to reveal any evidence to support that claim.
The teen was told that he was initially charged with obstruction of justice, but the family says that all charges were eventually dropped.
The incident serves as another example of how police brutality continues to be a major problem in America. Police will only correct their actions when the nation does an overhaul on community policing.