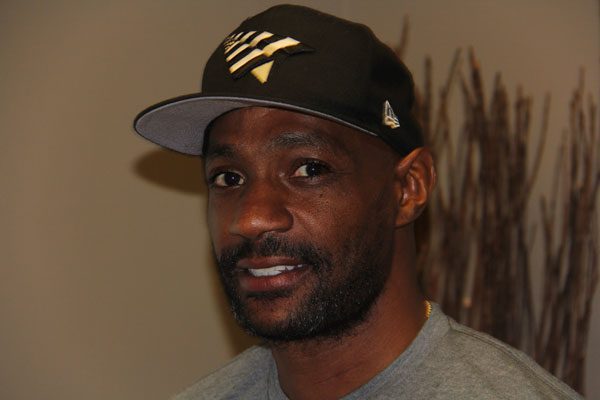 With the advent of Georgia's new laws regarding the use of medical marijuana, many healthcare providers are looking at this option for their patients; one such provider is Dr. Rasean T. Hodge. Dr. Hodge is a graduate of Morehouse College, did his residency at the Morehouse School of Medicine and received his medical degree from UMDNJ Robert Wood Johnson Medical School. His practice is Premiere Chronic Pain Care located in the heart of downtown Atlanta.
Since rolling out last talked with Dr. Hodge, there have been many positive moves in 2017 on the decriminalization and legalization of medical marijuana in Georgia. We asked Dr. Hodge for comments:
As a caregiver and marijuana advocate, what are your thoughts about the City of Atlanta's ordinance on marijuana possession and passage of the medical marijuana bill for Georgia?
Decriminalizing marijuana was vital to the movement. Because it increases the level of access. But what we need is true access. What I mean by that is legal and easily reached dispensaries.
Georgians should not have to be medical refugees and travel to Colorado or some other state where there is a medicinal cannabis program to get their medicine. These people are simply trying to self-medicate or take care of their loved ones. They should not risk imprisonment to get their medicine.
I'm glad that Mayor [Kasim] Reed signed that ordinance so people are protected. I'd like to see the whole state take this approach, so that Georgians are protected until there is access to the medicine.
We also need to have a cultivation bill where there is a seed-to-flower sale process. Dispensaries should be accessible to the 10+ million Georgians. I'm not saying that the medication is necessary for everyone, but they should at least have legal access to it without fear of arrest of less than one ounce.
Your practice is located in the old Fourth Ward of Atlanta,  it is a community where a person witnesses poverty and suffering every day. This is a community with chronic medical issues that include high blood pressure, diabetes, and addiction. How can medical marijuana help?
First, there is the pain aspect. This is a pain practice, something I have personally dealt with in my life. I broke my neck in 2012 and I deal with pain management as a physician. Cannabis can effectively treat chronic pain and it is the safest alternative. There have been zero deaths from cannabis and people use this medicine worldwide. Colorado came out with a study in 2017 that shows there was a 6.7 percent decrease in opioid-related deaths in the state when medical marijuana became available. This is an obvious solution to the opioid epidemic.
When it comes to chronic pain, 90 percent of patients seem also coupled to depression. Cannabis can help treat this depression, as well. This plant is replacing pain medication, nerve medication, anxiety medication, and also replacing antidepressants. It also affects the cancer-causing hormone cortisol, as cannabis helps block inflammation. This one plant is replacing a multitude of pharmaceutical drugs. In states that have a recreational and medicinal marijuana program, uses of other pharmaceutical drugs sharply decreased.
As a marijuana advocate, why do you feel Blacks should be involved in the legitimate marijuana industry?
The African American community must overcome the stigma of marijuana. When it comes to cannabis and race, Blacks are incarcerated at a rate of 9 to 1 when compared to Whites. Because of this, we all heard stories of a family member who got in trouble with marijuana and how it negatively impacted their life. Meanwhile, all this momentum is building up in states that show a multi-billion dollar industry building and flashing before our eyes and we are missing it because we are scared to talk about it.
In my advocacy, I want to empower all people, especially minorities, to get involved in this business, as well. There will not be another legitimate money making industry like this created in our lifetime; it will be as big as the start of the steel industry.  Currently, Black participation is less than one percent.
Is the legal marijuana industry giving us a way into economic empowerment that has been denied to us before?
Absolutely. But, Blacks, we must be involved in cultivation and not just selling of the finished product. That means growing and having a processing plant for the medication.
What has been your greatest outcome when a patient has been treated with medical cannabis?
Every patient has been the best outcome. From overcoming daily pain in their lives to comforting a patient as they are taking their last breaths in palliative care, suffering is eased.