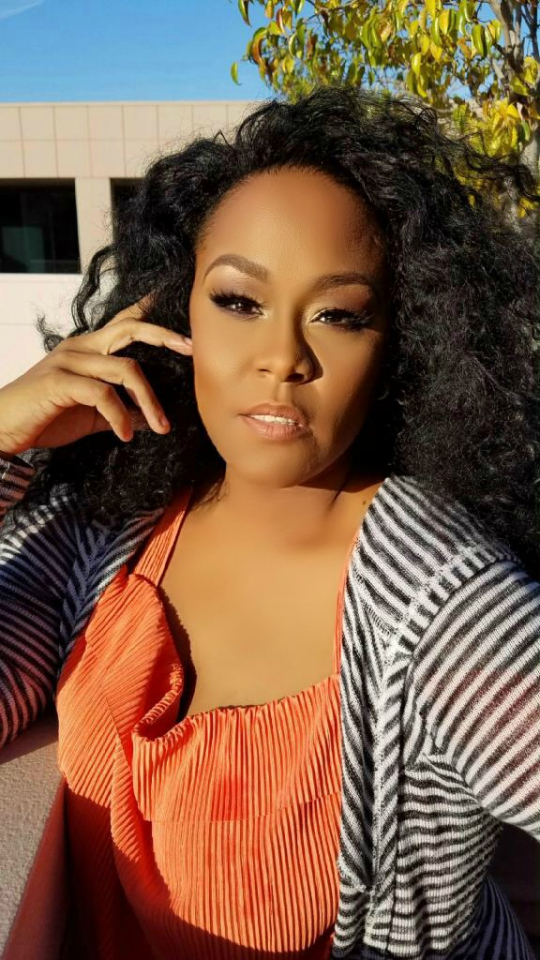 How far would you travel and search to find the love of your life? How would you feel if you were told the biggest battle of finding your one true love was the one you'd have to fight within yourself? In Bravo TV's new docuseries "To Rome for Love" projected to be the next biggest thing, five women were chosen and flown to Rome to find the love they sought that continuously eluded them. Chicago and rolling out's own Nakita McGraw was one of the five women chosen to participate in this show and she candidly opened up about her past.
How did you get the opportunity to join "To Rome for Love"?
I was married for 12 years and have been divorced a little over two years. During this time I've been struggling to find my way. I would go out on dates and treat boyfriends like husbands; men who weren't even worthy of a boyfriend title, let alone a husband title. I found myself dating below my worth and everyone could see it but me. I got the opportunity to talk to Diane Valentine where she put together a project and took five women over to Rome for a couple months. She took us to Rome to pull us out of our comfort zones, show us what we were possibly doing wrong and how to get out of our own way.
What would you say was the hardest part about being on the show? 
 I already had underlying self-esteem issues and in the States, I was very good at masking them. I'm good at painting on a smile when I'm crying inside. Well, one thing about Rome is it has the ability to bring out the best and worst in people. It's such a beautiful place and everybody is beautiful. Yeah, I have a pretty face but we all do. All of the other girls are size 6's but I'm a size 12. I'm a bigger girl due to being on lupus medications and having twins, so that was uncomfortable for me. It made me very self-conscious in an era where everybody seemed really beautiful but I didn't feel that way. I had to learn how to love myself again.
A lot of unrealistic expectations are placed on how women should aesthetically look here in the States.  Is it the same way in Rome?
No, that's the funny part. A lot of it was actually in my head because Black women are generally celebrated over there. They love all women, all sizes, colors, shapes … you just have to try and find what you like and what likes you. Men and women will walk up to you and say, "wow, you're beautiful," not necessarily hitting on you but just admiring the beauty of the Black woman.
Why do you think it's so hard for Black women in particular to find love?
I'm a person of accountability so I genuinely believe that we have to a set firm expectations of what we're looking for and be realistic about those expectations. It's not always the guy, sometimes it's us. If you know you're a single mom with children, why are you chasing the guy that doesn't desire to have children?
Being a divorcee of 2 years, did it make this experience harder for you?
You're going to have to watch the show! You're going to see that I thought I was healed from that divorce but it threw a couple of monkey wrenches. I'll tease that.
Are you nervous about putting your personal life on television and the stigma that sometimes comes with being a reality star?
I am but I'm not. The reason I say that is because I pride myself on being transparent, so I feel that my journey can help someone else.
I know this experience was about finding yourself and love, but how was the chemistry between all of the ladies?
Realistically speaking, you have five women in this beautiful villa that are all dealing with something from an emotional standpoint; of course, there's going to be some drama. However, we were all able to relate to each other throughout this journey. That's why I know for a fact the world needs to see this show because five women all had different stories but one thing in common:  We were unsuccessful in love for different reasons. Every woman can relate to at least one of us.
What advice can you give women who are currently divorced or simply just can't find love?
Trust the process. When you make the decision to end it, make sure you see it through. Sometimes you're going to feel like you need to go back but there is a difference between being in love and being in love with habits.
Can you give us any sneak details? Are we going to see you find love or are you going to leave knowing what you need to do to find it?
What you are going to see is love stories … and perhaps some that are not. I can say that. I don't want to single myself or anyone out. But trust me, it is going to be very relatable.
When does "To Rome for Love" air?
The show premieres Jan. 7 at 8 p.m. central on Bravo TV.