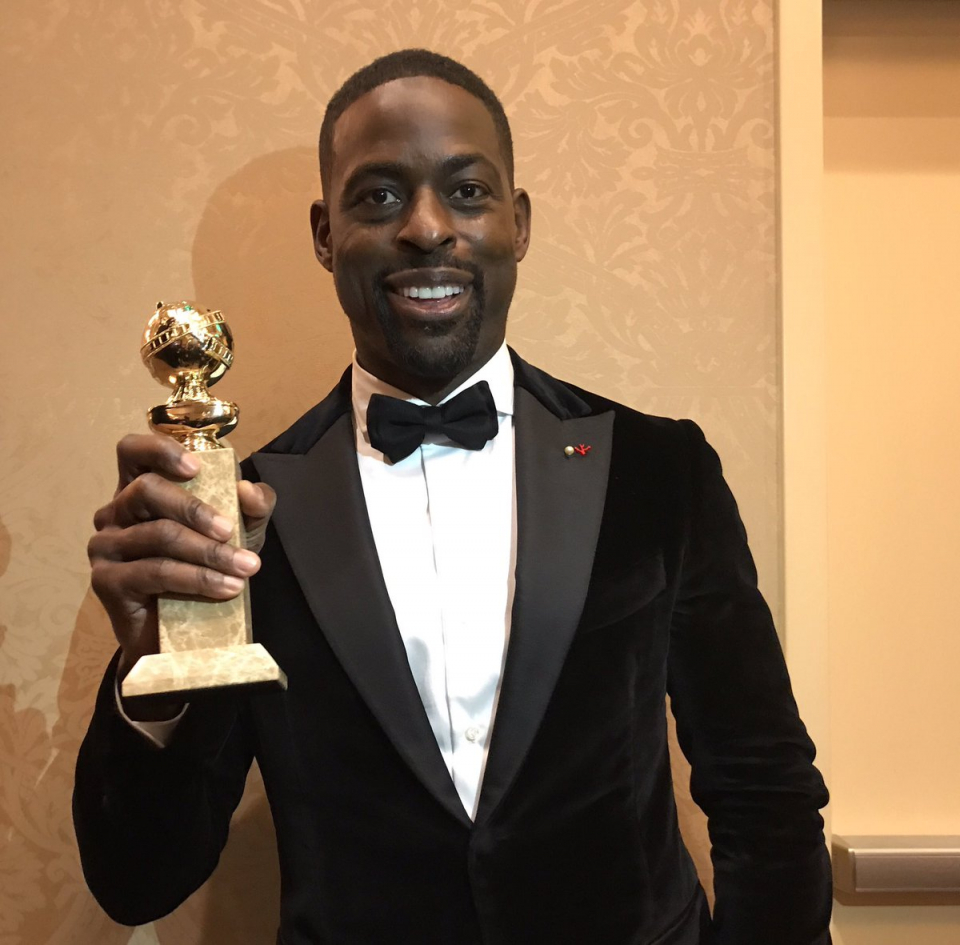 On the 75th Annual Golden Globe Awards "This is Us" actor Sterling K. Brown wins "Best Performance by an Actor in a Television Series – Drama." He is the first Black man to nab the title.
His speech was profound. In addition to thanking his beautiful wife, Ryan Michelle Bathe, acknowledging to his kids, "I will take you to school in the morning, I promise," and speaking to Oprah Winfrey– who sat on the front row with BFFs Gayle King and Stedman Graham – the Golden Globe Cecil B. DeMille Award winner for "outstanding contributions to the world of entertainment."
The wives 😉 #GoldenGlobes #ThisIsUs pic.twitter.com/y4uu8He0Tg

— Sterling K Brown (@SterlingKBrown) January 8, 2018
He talked about how he benefited from colorblind casting where they just "throw a brother in this role" before thanking "This Is Us" creator and writer Dan Fogelman for writing his character, Randall Pearson, and pointing out the move toward inclusiveness. "You wrote a role for a Black man," Brown pointed out. "That can only be played by a Black man. I'm being seen for who I am. I am being appreciated for who I am. And it makes it that much more difficult to dismiss me or to dismiss anybody who looks like me. So thank you, Dan. Thank you, Hollywood Foreign Press."
In September 2017, Brown, 41, won the Emmy Award for Outstanding Lead Actor in a Drama Series. He delivered another powerful speech which was cut short due to time limits and he had to finish it backstage.