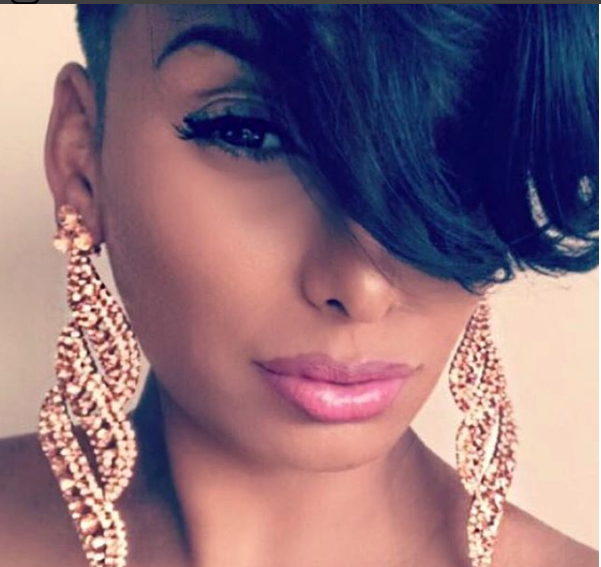 Laura Govan stepped off the stove and right into the frying pan. In an attempt to disentangle herself from the Tamar Braxton-Vincent Herbert embroilment, Govan unintentionally burnt herself even worse with a careless statement about her pigmentation preferences.
During an interview on "The Breakfast Club" where Govan vehemently denied that she had an illicit affair with Braxton's estranged husband, Herbert, she made what is being considered a racist comment about dark-skinned Black men in general.
The former star of "Basketball Wives: LA" laughed while saying Herbert is not the type of man she would sleep with, partly because of his skin color.
"I do not even know Vince like that, I think he is a great guy, but he is so not my type," said the ex-girl of NBA star Gilbert Arenas. "I like 'em lighter, a little whiter."
Govan completed her answer when she added: "That part is laughable, but the rest is not. You know at first it is like, 'Is this a joke?' Because I woke up to a story that is just not true and I was thinking, ' I have worked so hard to get away from certain stigmas and the drama from before. It is just [that] nothing is true and it is so hard for me not to go in …"
Many "Breakfast Club" listeners were taken aback by Govan's skin-tone remark and called Govan out for insulting dark-skinned people.
One person said: "Read your comment on liking men lighter and whiter. You didn't have those same feeling's when you had those babies from Gilbert as long as that check was green."
Gilbert, a former NBA superstar, is what many would consider a dark-skinned man. Govan has four children with Gilbert.
Another Govan critic stated: "I hope you ridiculed Gilbert for making nasty comments about dark-skinned women though." Arenas, known for making reckless and thoughtless statements at regular intervals, has also stated his disdain for dark-skinned women, including Oscar-winner Lupita Nyong'o, whom Arenas said is not pretty.
A third fan wrote: "Not only him but Tank, Bruno Mars, Nate Turner, Michael B. Jordan and others who disrespect Black people. So, you continue to paint your nails but don't forget your feet too."
In related news, Braxton's family members are incensed that Tamar keeps hanging with Herbert, who is accused of cheating and spousal abuse.
An insider told E! News: "Tamar's family is anxious that she has taken Vincent back again. This cycle had happened so many times already that it is almost expected but that does not make it less devastating.Her mom is beside herself with worry about her daughter and her grandson."