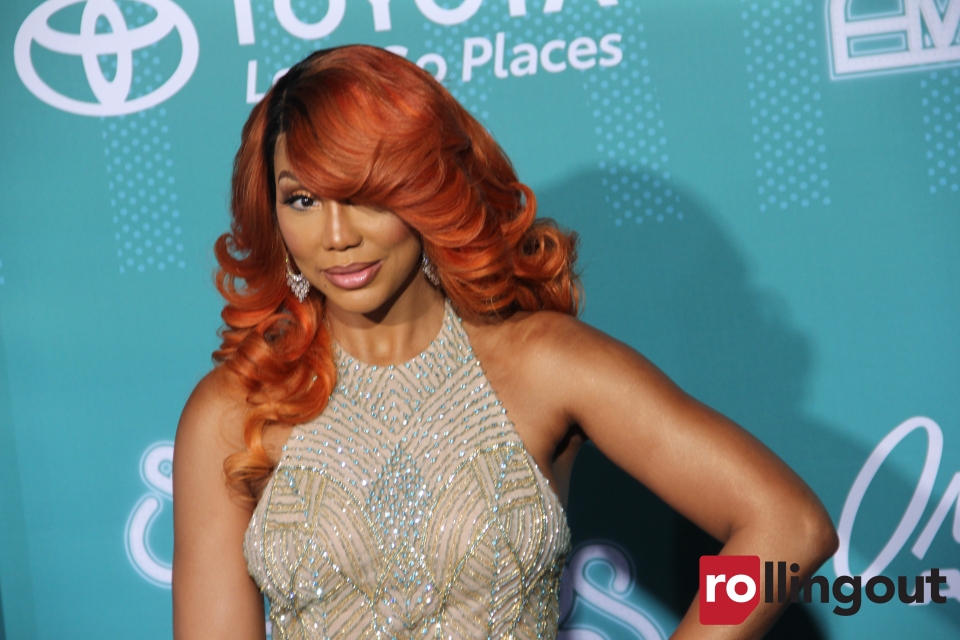 LOS ANGELES — Everyone seems to be confused about the true state of affairs in the Tamar Braxton-Vincent Herbert household – and that confusion includes both Braxton and Herbert as much as anyone else.
In fact, Braxton is so befuddled, discombobulated and exasperated by the constant questions and criticisms about how she's handling her marriage and divorce that she shut down her Instagram account. 
On New Year's, reports surfaced that the singer and reality star may have worked things out with the music producer. The pair were spotted partying together after her Xscape show in Atlanta. And then the two were hunted down by the paparazzi at the Los Angeles International Airport and were asked if they were getting back together.
Herbert seemed more optimistic when he finally answered with a smile and "God is good," TMZ reported. When the paparazzo asked him if them starting the new year together meant reconciliation, the 44-year-old Xscape manager repeated his previous statement. Then he got into a van with Braxton and his 4-year-old son.
Braxton, 40, didn't address the paparazzi. But later she went off on yet another rant to try to clear up the matter.
"Nope, sorry, not together but since the craziness the other day we have agreed to create a better environment for my son," she said. "Angry or not it's all about my son.Yes, we also agreed not to speak on this anymore and public after this my son can read, and he's not dumb."
Social media users and fans began weighing in on Braxton's words almost immediately. Most were not kind to the star of "Braxton Family Values" and "Tamar & Vince" reality shows.
One person surmised the situation like this: "Wasn't she the only one talking about it in public. Okay lmao stop putting on social media!!!! Someone really needs to take her phone or deactivate her social media accounts!!!"
Another blasted Braxton for publicly airing her internal struggles: "Tamar just showed the world why she got fired from the real. She's very corny and immature. She finally got snatched off that high horse of hers. She needs a reality check. Keep your drama in-house. She is just not a loyal person, not to her sisters, not to Tiny. Her sisters have no choice to deal with her. She started in with Toya before; she is gonna end up alone with no friends who wanna deal with her sh$t."
"I was truly a fan and had empathy towards what you are going through however thanks for showing who u are the other night with Khia and her friend, pettiness at its lowest," yet another user said. "You never win when u play durty! I know it doesn't matter if u lose a fan just make wiser decisions! She should take a page from Vince's book and say little to nothing because what Logan will be reading is what she and her sisters and mother had to say about his father. Silence is golden."
Perhaps because of the verbal beat downs from social media critics and constantly answering her marriage questions on IG, Braxton shut down her account shortly after her aforementioned rant. 
Season 5 of Braxton's reality show, "Tamar & Vince," airs Thursdays at 9 p.m. ET on WE tv.