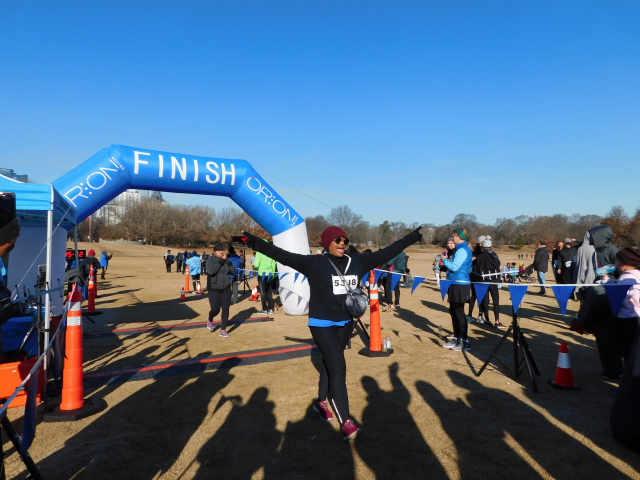 The MLK 5K Walk and Run is among many events that bring the community together to celebrate the legacy of Dr. Martin Luther King Jr.
On Monday, Jan. 15, Chip Owens hosted the annual event at Atlanta's Park Tavern adjacent to Piedmont Park which attracted 2,500 eager registrants. "Dr. King's vision was the beloved community. The beloved community is people that come together to make their lives better in the spirit of friendship, love and fitness," says Owens, who has organized the event for seven years.
Among the groups volunteering was EmpowHER, an all-inclusive, uplifting women's organization on the campus of Georgia State University.
"We assisted runners, cheered on participants that were crossing the finish line, and helped other coordinators and volunteers set up tables for the event," said Jasmine Green, the community service coordinator for EmpowHER. The group volunteered from 9 a.m. to noon.
Green expressed her thoughts on the Martin Luther King Jr. Day of Service: "The holiday brings out the importance of equality. It's a good feeling to see people come out of all types of races, ethnicities, genders, and sexualities for a good cause celebrating a man who did so much to further our nation."
Christine Edih, the president of EmpowHER agrees, "We, as a Black community, can come out and enjoy this holiday with other races and come together as one like a melting pot."
This was Sam Roberts first time participating. He came along with a college friend.
He pointed out that it was cool to see a diverse group of people come together for the event. "It means a lot," he said. "Lately, things have been going on in the country where people feel like they're a little more divided and I think the event shows how America should truly be more often."
The event honored various people from all walks of life and was a reminder to civilians to continue to make Dr. King's dream a reality daily.
Check out more pics below.