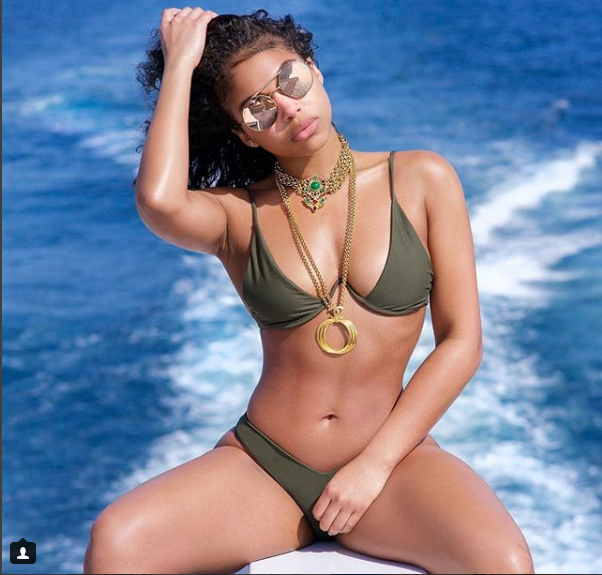 Steve Harvey's stepdaughter Lori Harvey wears her beauty like an expensive fur coat — easily, effortlessly and alluringly. The professional model was stunting hard in the exotic paradise of Cabo San Lucas with her family, friends and celeb BFFs.
Harvey and her stunningly voluptuous friends decorated the island during her epic birthday vacay.
She celebrated with her parents, mother Marjorie Harvey and stepfather Steve Harvey and her friends wore cute attire that read "21 AF."
First, they punched holes in the sky with their private jet and torpedoed to Cabos. Cabo San Lucas is a city on the southern tip of the Baja California Peninsula, on the West Coast of Mexico, southeast of California,
Teyana Taylor, wife of Cleveland Cavaliers baller Iman Shumpert, along with other beauties posed in bikinis for a few epic photo shoots.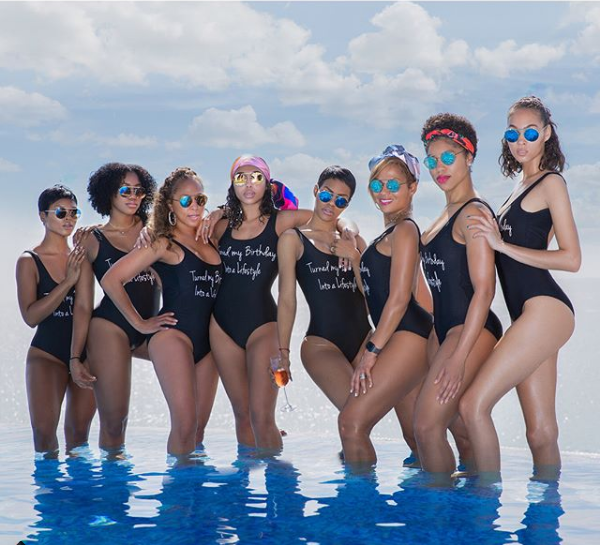 The family had just slayed the game during Milan Fashion Week and attended debutante balls. Even stepdad, media mogul Steve Harvey, 60, and wife Marjorie Harvey, got turned up on the trip along with the rest of the Harvey tribe and her girls consistently served us travel goals.
It's been a dizzying six months for the daytime talk show host's youngest stepdaughter. Lori Harvey got engaged to Dutch professional soccer player Memphis Depay back in the summer.
"Marjorie and I are proud to announce the engagement of our youngest daughter Lori to Memphis Depay," the stepdad announced on Twitter, adding "this young man is a good one! Congrats!"
Memphis, 23, also used Twitter to share the exciting news with his fan base.
"SHE SAID YESSS!!!!!" he first tweeted alongside a picture from the proposal. Memphis later posted the monumental dates in their lives.
"WE'RE GETTING MARRIED!!!!!" Lori Harvey posted on Saturday.
After the couple revealed their engagement online, Lori Harvey had to entertain inquiries about the couple's decision to get married at such ripe ages and wondered if it was because she was expecting.
"No, I'm not pregnant and won't be for a while," she said. 
"I'm 20 and my fiancé is 23 for everyone asking … yes we are young, but when it's right why wait," she later tweeted, and followed it with, "Young and in love @Memphis."
Take a look at a few more shots of Lori Harvey's epic island bash.