Early Friday morning a Broward County, Florida, deputy spotted Jets wide receiver Robby Anderson, speeding in Sunrise, Florida. According to a police report, the NFL star was doing at least 105 mph in a 45 mph zone, when he finally pulled over for police after running two red lights. For the second time in a year, Anderson found himself under arrest and he was not happy. He let the cop know his feelings in the most unpleasant of ways by threatening to rape the arresting officer's wife.
According to a police report obtained by the NY Daily News, Anderson stated  to the officer "that when he got out he was going to find [the officer's] wife, f–k her and n-t in her eye."
Anderson made several other threats and based on his statements, the report reads, "it was clear that he intended to sexually assault my wife. He also began to brag about how much money he has."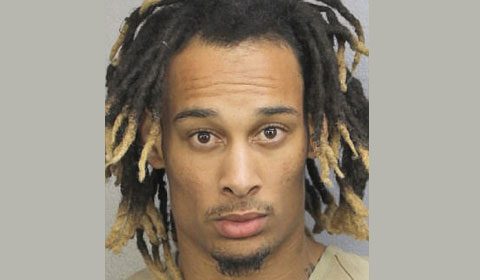 Anderson was able to bond out of jail late Friday afternoon and has been charged with the following:
resisting an officer/obstruction without violence
felony harm to a public servant or family
 felony fleeing/eluding while lights/siren active
reckless driving
failure to drive in a single lane
 two counts of disobeying/avoiding a red light; speeding
 turning without a signal
About 30 minutes before his arrest, Anderson sent out a series of bizarre tweets about his wife and dog. The tweets are still up and fans have responded.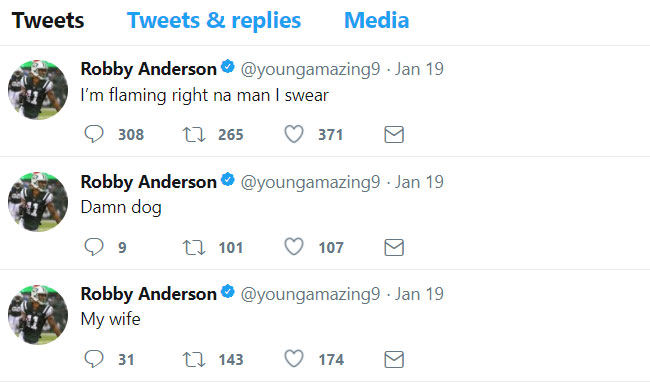 Unfortunately for the star player, he could face punishment under the NFL's personal conduct policy. A spokesperson for the Jets stated: "We are aware of the situation. This is a pending legal matter and we will have no further comment."
Hopefully, Anderson can pull it together and not be another sad Black NFL story.