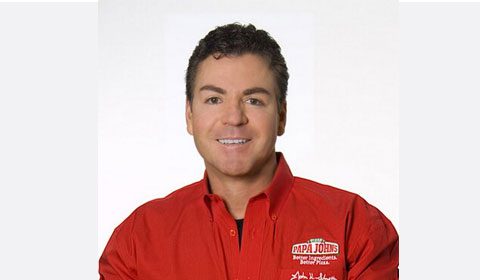 The Colin Kaepernick #TakeAKnee protest has taken out Papa John's CEO and Founder John Schnatter. The company announced Schnatter will step down as CEO in January 2018 and be replaced by Chief Operating Officer Steve Ritchie. The move comes after Schnatter publicly criticized NFL leadership over players who protested injustice by taking a knee during the playing of the national anthem. Schnatter is quoted as saying "Leadership starts at the top and this is an example of poor leadership. The NFL has hurt Papa John's shareholders."  Many mistakenly thought the protest was geared at members of the armed forces and not about social justice issues in America.
Soon after Schnatter gave his right-wing remarks there were calls from the alt-right to make Papa John's the official pizza of white supremacists. The Daily Stormier, the infamous organ of the far right and white supremacists, embraced the brand immediately.
There were calls for a boycott of Papa John's, which was known as the official pizza of the NFL and the company's profits soon took a nosedive. It was reported that shortly after Schnatter gave his comments sales plummeted and the stock went down by 12 percent and kept falling. The company's stock is down 30 percent since the beginning of the fiscal year according to Daily Mail. Schnatter will still stay in place as Chairman but it is unclear whether he will remain as the national spokesperson for the pizza. According to FactSet, Schnatter owns nearly 9.5 million shares of Papa John's International Inc., and his total stake was valued at more than $560 million.