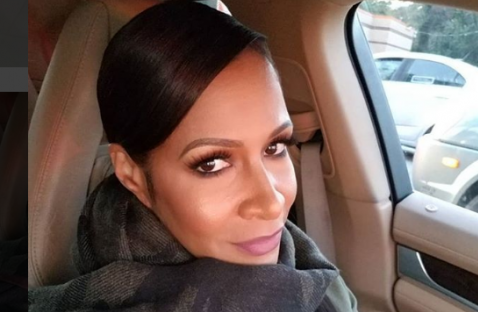 Many of the "Real Housewives of Atlanta" cast members appear to be inextricably intertwined in each other's personal predicaments and complications and it has continuously provided titillating storylines that help make the show Bravo TV's No. 1 asset within its large portfolio of programming.
During Sunday's episode of "RHOA," Sheree Whitfield's inmate boyfriend insinuated strongly that he had some history with Whifield's fellow cast mate NeNe Leakes.
"She was just running her mouth about me? How long has NeNe been married?" said Tyrone Gilliams from prison. "Is she married?! NeNe should never want to speak anything negatively about me, she don't wanna go down that road."
This is when Leakes broke down and finally revealed that she had one date with the convicted felon. However, Leakes said she only went out with Gilliams one time because there was no attraction or chemistry between the two.
Leakes is own a slow burn because she's disappointed that she's being sucked into Whitfield's intriguing storyline about dating a jailbird. Leakes reiterates that she never had any sexual relations with Gilliams despite Whitfield's adamant claims that Leakes "pursued him."
"It's very disappointing that I'm being used to help with her storyline this season," NeNe told the TheShadeRoom. I knew him very briefly and no sexual contact took place. No kiss, no holding hands, no hugging, Nothing. Just dinner and drinks."
Gregg Leakes' wife added that Gilliams, who's serving a decade in federal prison for trying to defraud the U.S. Department of the Treasury, is a "superfan" and if she ever gave herself to Whitfield's man, he would have happily accepted.
"He loves "RHOA!" He's super fan! I've never offered myself to any man and if I had, trust me he would have taken it," she said.
Well, OK. Tell us how you really feel Mrs. Leakes.