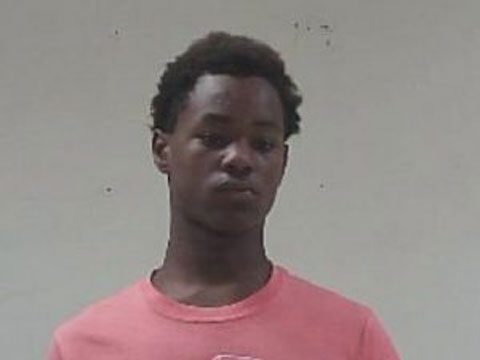 In September 2017, Isaiah Davion Frazier, 13, of Philadelphia, Mississippi, made a decision that will affect him the rest of his life. He was with two other boys his age when they confronted a White child named Blake Hagood outside a bowling alley. Isaiah is accused of brandishing a gun, which could have been fake, and robbing Blake of his iPhone and $1. He was arrested by police a few days after the crime and although the gun was a toy, Isaiah was charged with armed robbery. At the time of the arrest, Chief of Police Grant Myers stated to "We didn't recover the gun … Even if it was a fake gun or a BB gun, you can still be charged with armed robbery if you present it as a real firearm."
When Isaiah was arrested in 2017, his bond was set at $10K, a sum of money his family struggled to raise. His mother, Felicia Miller, told the Jackson Free Press that her son spent two days in jail before he was released. In addition, she disputes the version of the story that the police are presenting. According to her, the police never recovered any weapon and her son was the only person the victim could identify.
On Jan. 9, 2018, a Neshoba County, Mississippi, grand jury indicted Isaiah on the armed robbery charges, finding that the 13-year-old, "did willfully, unlawfully and feloniously take or attempt to take" a personal property (an iPhone) from Hagood's son and put him in fear of immediate injury by brandishing a deadly weapon (a firearm)."
Isaiah was arrested again on Jan. 16, 2018, and booked into the Neshoba County Jail. Because of his age, he was placed in solitary confinement and was released later that day on a $100K bond. Mississippi law allows Isaiah and children his age or younger to be treated like adults in Mississippi circuit courts. It is then the decision of the judge to decide whether or not the offender should be tried in juvenile court. According to the Jackson Free Press, Isaiah's case is not unusual in rural Mississippi. Currently, the  Mississippi Department of Corrections has 694 youthful offenders under 22 years old detained in correctional facilities. The Sentencing Project, which looks at disparities in the criminal justice system, found that Black youth are more than five times as likely to be detained or committed compared to White youth for the same or lesser crimes.