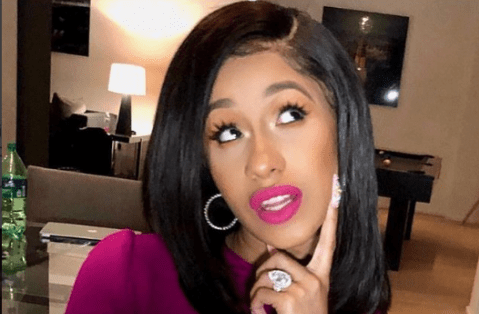 Rapper Cardi B is absolutely steadfast when it comes to the organizers asking her to perform at the Super Bowl halftime performance. Cardi said they can kick rocks.
The "Bartier Cardi" rapper said under no circumstances will she perform during a Super Bowl halftime show until exiled and vilified NFL quareterback Colin Kaepernick has a job in the league again.
Cardi was chased down by the paparazzi Saturday night at the Maxim party in Minneapolis on the eve of the Super Bowl, America's unofficial holiday, and she could not have been more resolute in her stance — even though she had some trouble pronouncing Colin's last name.
TMZ noted the bone-chilling, Sunday morning temperature is an Arctic Circle-like negative 6 degrees. The Super Bowl game time temperature is expected to be 3 degrees above 0.
We suppose that's a form of Super Bowl protest. Cardi won't perform at the biggest single television event in America, but she will attend Super Bowl LII in Minnesota. And she is also starring in a commercial that will be featured during the celebrated halftime show entitled "Alexa Loses Her Voice."
Amazon capitalizes on the yelling-at-robots trend with ads that answer the question, "What would it be like if Cardi B, Leslie Jones or JB Smoove took over Alexa duties for the day?" Also featuring Amazon head Jeff Bezos, the resulting ads brilliantly showcase the tech phenomenon with an inspired group of beloved personalities.
Check out the commercial below.