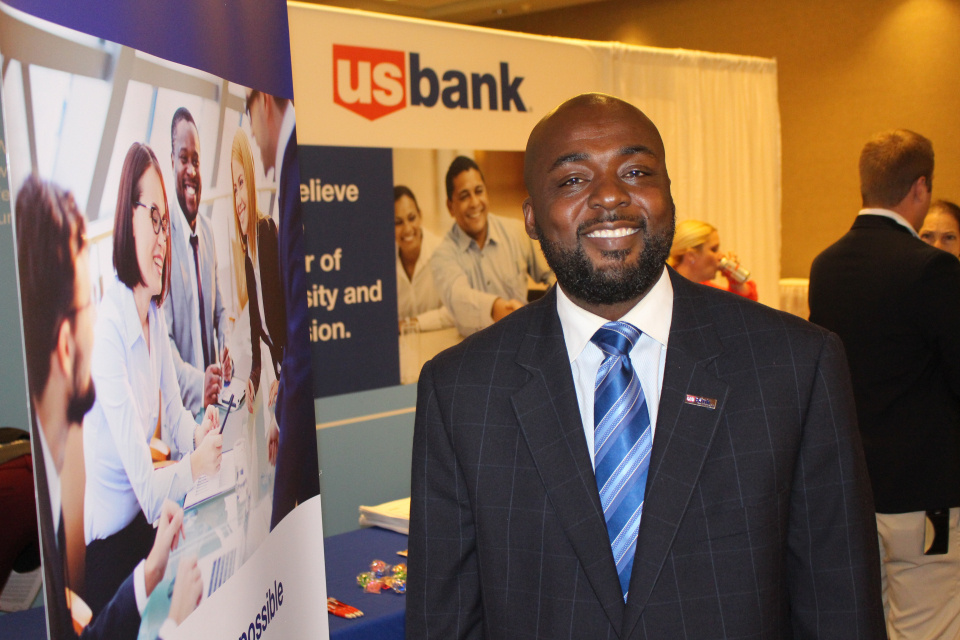 Damon Jenkins, vice president, in-store district manager at U.S. Bank, has been in banking for a decade. Rolling out recently caught up with Jenkins and he spoke with us about the importance of diversity and inclusion, how technology plays a role in his position and what qualities and skills his team looks for when hiring.
Why is diversity and inclusion important to your position at U.S. Bank and who you're looking to recruit at your locations?
For U.S. Bank, diversity and inclusion are top of mind in everything we do. It's important for employees to reflect the communities in which we're located. When employees innately understand our customers, we're able to build relationships with our customers that go beyond deposits and withdrawals, helping meet the unique needs of everyone who comes in and out of our locations.
How does technology play a role in your everyday life and in your career?
Technology has really taken over, and I would say that it has advanced for the good. It's allowing us to reach employees much faster, and have more of a dialogue rather than a one-way conversation. We even have virtual business resource groups that connect employees from similar backgrounds across the company – all over the globe. No matter where an employee is based, technology lets them connect and network with others.
Technology advances we're creating at U.S. Bank lead to a better experience for our customers, too. Features like touch ID seemed futuristic several years ago, but today it's the expected way we access our apps, including U.S. Bank's app.
How long have you been with U.S. Bank?
I've been with the bank for ten years now. I like to tease that I'm a banker by accident. I started this journey in 2007 as an in-store branch manager, and that's not a common way to start your career in banking. You generally start off as a teller or a banker. Even though I didn't have a background in banking, I had the experience and skills to succeed as a branch manager.
What's your background in?
I'm a psychology major. When I started my career, I wasn't even thinking of banking. I don't know if it was just divine intervention, but someone I was working with at the time said [to me] "…you know what? I think you would be good in banking." I blew it off for a while. Then I just got this gut feeling that I wanted to try it, and ten years later, here I am. I'm still in it.
What are three things U.S. Bank is looking for when hiring a new employee?
I think we're looking for people with heart. We pride ourselves so much in the experience that we create for our customers, and I think that helps to differentiate us from other financial institutions. We're looking for people who believe in themselves, which can ultimately lead to the possibility of them believing in others. And then, we're looking for someone who wants to work hard as part of a great team – and be rewarded for their success.