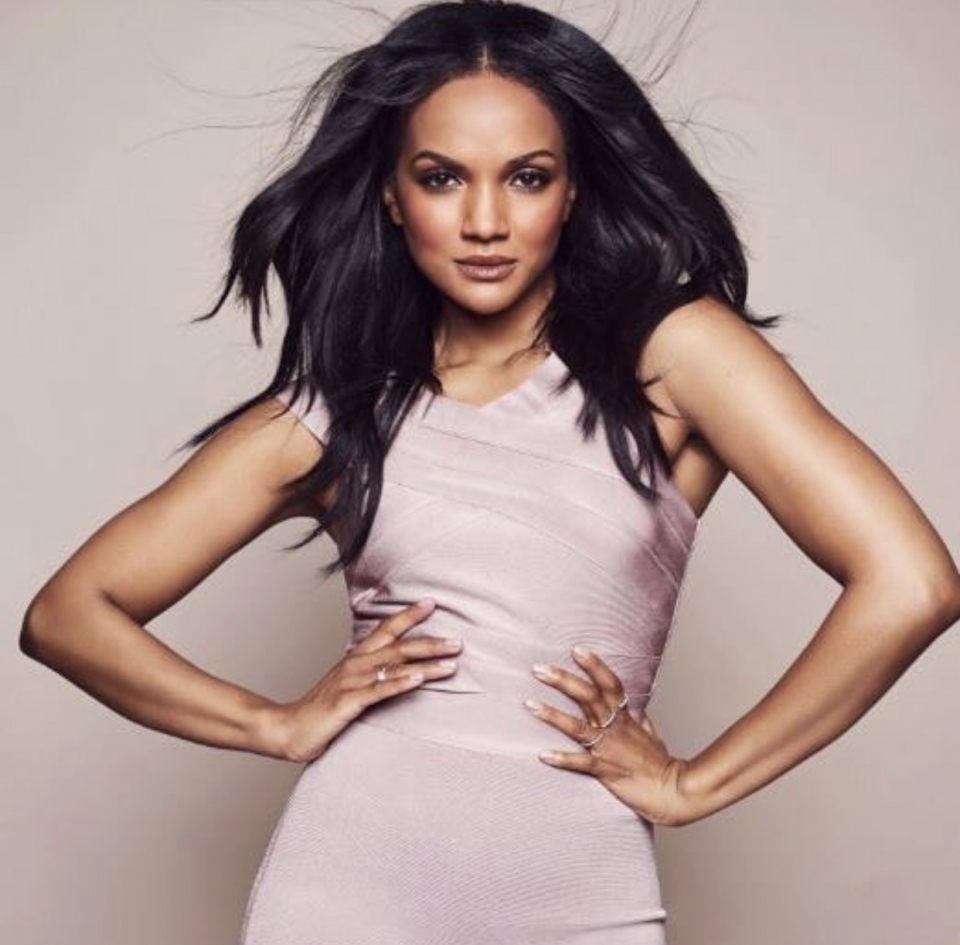 Actress Mekia Cox is a multifaceted talent who has had roles in theater, film and television. She even landed a role as a dancer with the legendary Michael Jackson in his concert series This Is It. Though she has been featured in every entertainment medium, none compare to the cultural impact of her latest role as Princess Tiana on ABC's "Once Upon a Time."
Rolling out talked with Cox about her character and why the introduction of Tiana on a mainstream show couldn't have come at a better time.
You play Princess Tiana, but with "Once Upon A Time," there is usually a twist on the traditional character. Describe your character. 
Princess Tiana came from wealth herself and then she realized what it is to not have material things. She realized there are people out there who had a lot less than she had. She wants to be able to help those people. She is a force for good. She won't back down from the things she knows are right.
How did you prepare for the role?
Of course, I went back, and it was just an excuse to watch the movie again. With television, once you get a role it's not much time between booking the role and needing to fly wherever you need to go to, which for us was Vancouver, [Canada]. At the time I was doing "Chicago MED," so [there] was a lot of back and forth between the two, which was one of the busiest times I've had in a while. Honestly, the preparation is really in the script; learning your lines and knowing what you're doing in each moment, and playing off your co-stars. You have to be open to the character and the script. Once Upon a Time is interesting for me because sometimes you come into a show and you begin to create your own backstory so you can understand who your character is, but there is so much backstory that is already planned for you with this show. With this show, you just have to surrender to the script and understand that the writers know what they're doing with the vision that they have for the character.
Based on the past season, what was your favorite pivotal moment for Tiana?
Learning that she became queen was surprising because she's always been a princess. I wasn't expecting that one. I'm curious to see her journey of how she became queen because in the show it skips around in the timeline.
For anyone who may read this article and may not understand the concept of "Once Upon a Time," explain how the show is set up. 
It's clearly fantasy, but I like the fact that they bring it back to the real world. They have real-world problems, but they take a bit of themselves from the fantasy land into the real world. Tiana has this leadership spirit about her. [Her counterpart] Sabine takes over this idea she has of owning a restaurant. She starts off owning a food truck. For her, she believes she's doing good in the world because she loves making her beignets and cooking for people because she believes it makes them feel better. That's part of what she does as Princess Tiana, as well. The show will take you back to the feeling when you were a child and make you believe in the impossible again, which is something that I enjoy about the show.
How do you relate to your character on the show?
The way they have written Sabine in the script and the way she speaks is very close to how I speak. Sabine has been really easy for me. Tiana, because she's in the fantasy world, took me a little longer to get. These two characters are the closest to me too that I've ever played. They both want good in the world and people to be happy. Those are things I tend to do. I always want to make sure everyone around me is feeling positive and good about themselves.
Why should we still celebrate Black history in 2018?
Black History Month is a time for us to reflect back on our history to understand where we came from and how we got here. Given the climate, we still have a long way to go, but I think it's important to be reminded how strong we are. We were taken from our homeland, and yet we've still found a way to thrive and overcome these things. We have to be reminded so we can continue to work together and improve ourselves and to show the world who we are as a people.
What's one of your favorite moments in Black history?
Martin Luther King Jr. and his "I Have a Dream" speech will definitely go down as one of the most monumental speeches. There was a time I thought we could live the dream, but we still have so far to go. I still have so much to learn. I just recently started listening to a podcast called "Uncivil," and it's about the Civil War. There are so many aspects of the war that I didn't know or understand. There are things about Harriet Tubman, where you think you know what she did but then you discover she's even stronger than you realized. Black History Month reminds you to look deeper.
How do you feel about solidifying your place in Black history by playing an unprecedented black character on a mainstream show?
To be the face of the first African American Disney princess is really valuable and it's important. Visualization is more important than we give credit to sometimes. Seeing someone who looks like you doing something that maybe you thought you couldn't do allows you to rethink the possible, and it sets you on a different path. Since you've seen it, you believe it and can make it come true.