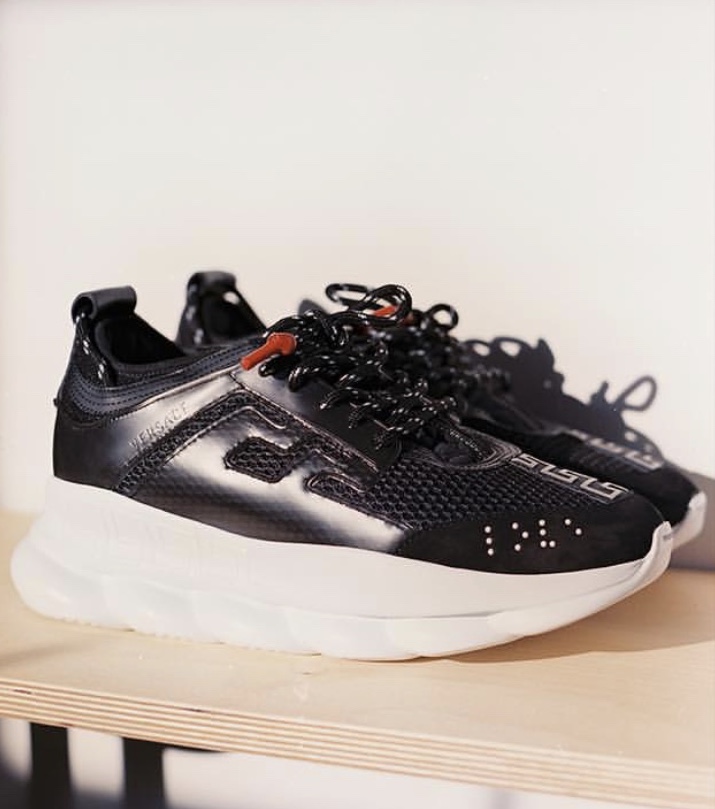 Rapper/entertainer 2 Chainz may have just gotten out of a wheelchair, but his fashion sense surely isn't hurting at all. You might have seen Chainz eating golden popcorn worth a billion dollars or playing with kittens worth up to $20K on his "Most Expensivest" web series. Regardless of the situation, one thing for certain is that he leads a very expensive lifestyle. And his new sneaker collaboration is a testament to that.
This College Park, Atlanta native went from setting trends in Versace to setting trends for Versace. No specific dates have been mentioned yet, but sources believe the rapper's brand new collaboration with Versace will drop some time in March. The sneaker is titled Chain Reaction, and best believe it's sure to spark lots of "reactions."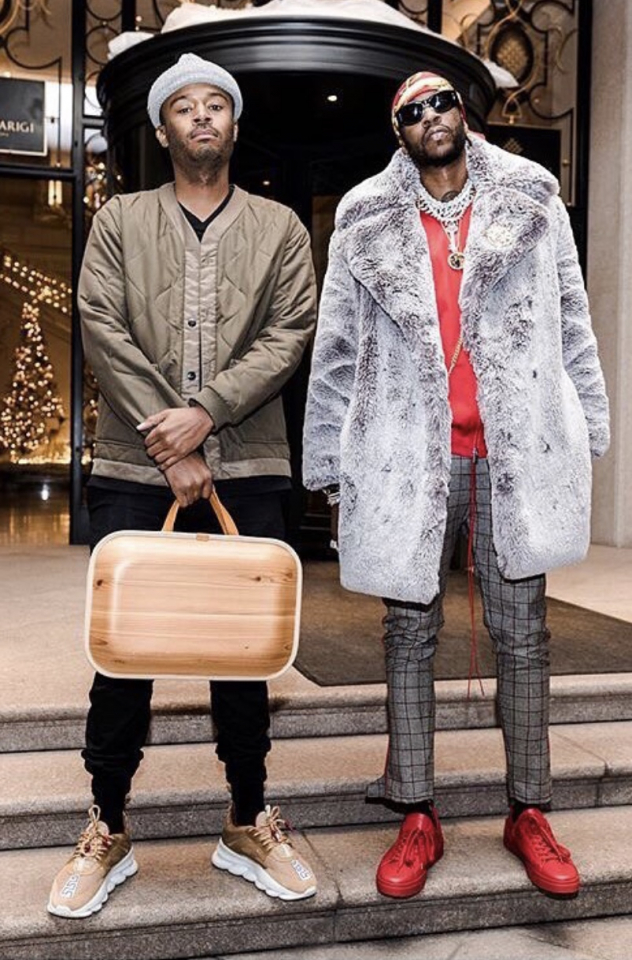 The sneaker was designed by Salehe Bembury (captured on the left in the above photo), a former sneaker designer at Yeezy. This collaboration with 2 Chainz is actually Bembury's first since being named the head sneaker designer at Versace. When innovators such as Kanye West and Pharrell Williams are praised, 2 Chainz is rarely mentioned. However, he is no stranger to co-designing sneakers.
Versace Chain Reaction
Back in 2013, 2 Chainz released a debut collaboration with Adidas. Then he came back a year later with Adidas on another project titled 2 Good 2 Be Tru. After that project, he teamed up with Ewing Athletics and dropped a sneaker collaboration titled Ewing 33 Hi in March of 2017. That said, Deuce had some experience for this time around. And I'll be one of the firsts to say job well done, Mr. Chainz.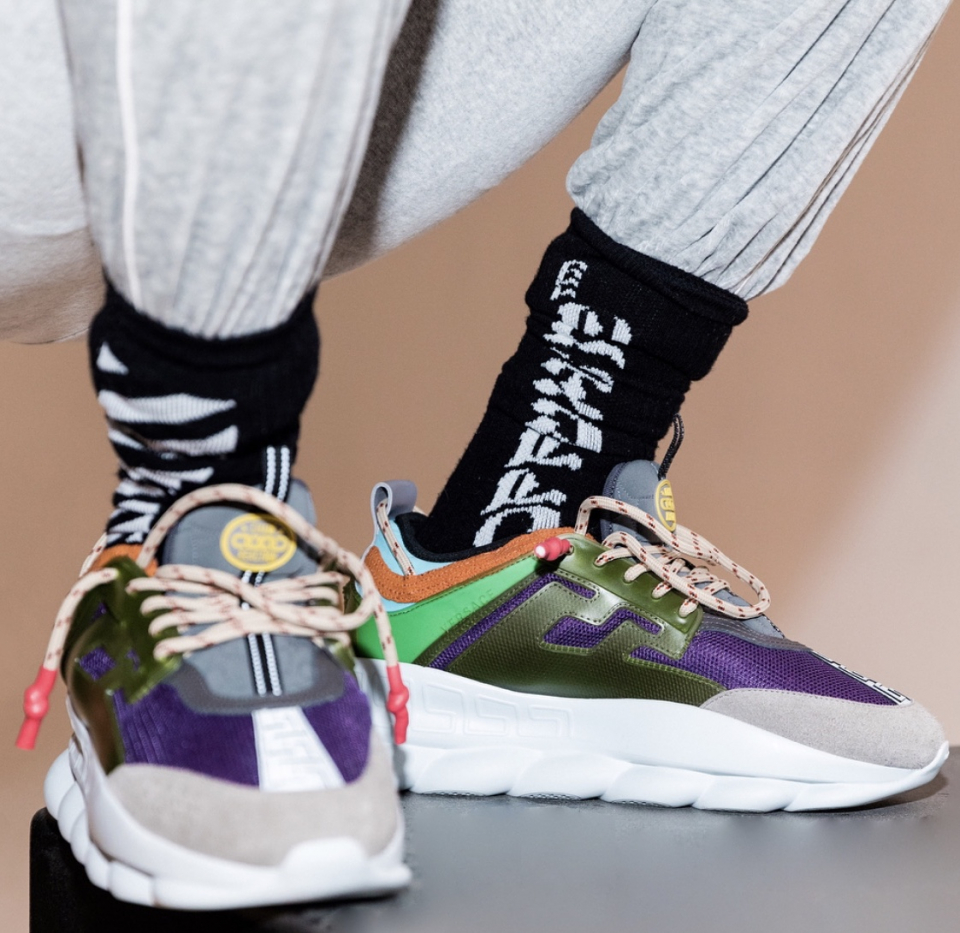 The Versace Chain Reaction sneaker is due to come out in about 7 or 8 variations some time this year. Some variations have patent leather accents on the body while others have mixes of suede, cloth and fabric. Each sneaker includes a thick, double layered midsole, which will make for extra comfort.
The sneaker is so detailed that the shoestrings alone even set trends. To top it all off, the soles of the shoe are shaped in the form of chain links to compliment the rapper himself.
Now the only question to Chainz and Versace is: how much will this sneaker cost?!