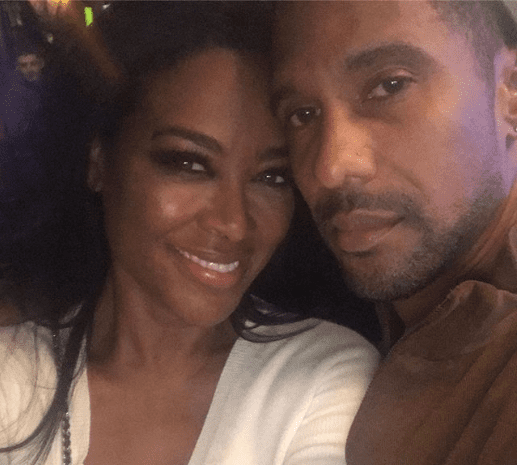 Kenya Moore, much like fellow reality TV star and blatantly bombastic Omarosa Manigault-Newman, has accrued a well-earned dubious reputation over the years. Some believe you can tell this "Real Housewives of Atlanta" star is lying every time she opens the crevice in her face and exhales.
According to an insider on the set of "The Real Housewives of Atlanta," Kenya Moore's "pregnancy scare" was a well-engineered lie in order to maintain her relevance on the show and develop a compelling storyline. As fans of the show remember, Moore came under fire with the Bravo production team for refusing to film the courtship and especially the wedding to her husband, Marc Daly, on that paradise Caribbean island.
Moore was subsequently fined by the show producers. She was banned from joining the rest of her castmates on their glorious trip to Barcelona, costing her at least $100K for not showing up in the episodes.
An inside source divulged to Celebrity Insider that Moore is fighting against the overwhelming momentum being developed to fire her at the end of the season by manufacturing a storyline, which is to tell everyone that she is pregnant.
"Kenya was in trouble with the production after her hubby refused to film at all. They told her she was going to get fired, and she had to do something to stay on the show. It was filmed after the other women got back from Barcelona, not before," the secret source told Celebrity Insider.
Moore visited the doctors and took both a blood and urine test in order to determine for sure if she was pregnant. She told folks that she was six weeks late on her cycle.
The source told the entertainment publication that producers never believed that Moore was ever expecting, and that her fate has already been sealed by her and Daly's actions at the beginning of the season. The casket on Moore's career at RHOA has already been sealed, the source intimates.
"No one believes a word that Moore tells them. They knew she was super desperate to stay on the show, so she made it all up. And it is not working; she is getting fired after this season," the source said.