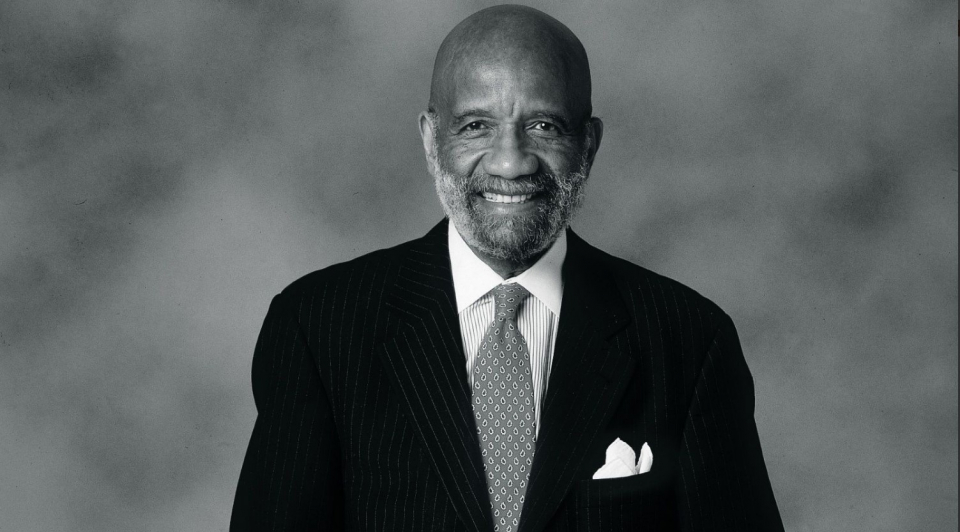 Lerone Bennett Jr., one of the savant scribes of our generation who was a passionate and prolific chronicler of the entire spectrum of Black life for Ebony magazine, has died in Chicago. He was 89 years old.
Bennett came to fame among urban sophisticates as the executive editor of the historical giant Ebony magazine, the definitive publication that, for decades, illuminated the indelible personalities and achievements of Black America when none of the mainstream media organs would, or could, do so.
Bennett's passing was corroborated by the A.A. Raynor & Sons funeral home in Chicago, USA Today reports.
Bennett was also a prolific producer of books, including Before The Mayflower: A History of Black America, a colossal piece of work that expertly outlined African American history, from 1619 through the modern Civil Rights movement.
The Mississippi native graduated from Morehouse, the same historically Black university that produced the likes of Dr. Martin Luther King Jr., Academy Award-nominated director Spike Lee, Atlanta's first Black mayor Maynard Jackson and Oscar-nominated actor Samuel L. Jackson, among many others.
The Rev. Jesse Jackson told his Twitter followers that Bennett was a classmate and biographer of King and an important voice from the 1960s.
"His was a pen that mattered," Jackson tweeted, adding that Ebony was "the most-read voice of the freedom struggle" when Bennett was there and that his "impact will long be felt and remembered."