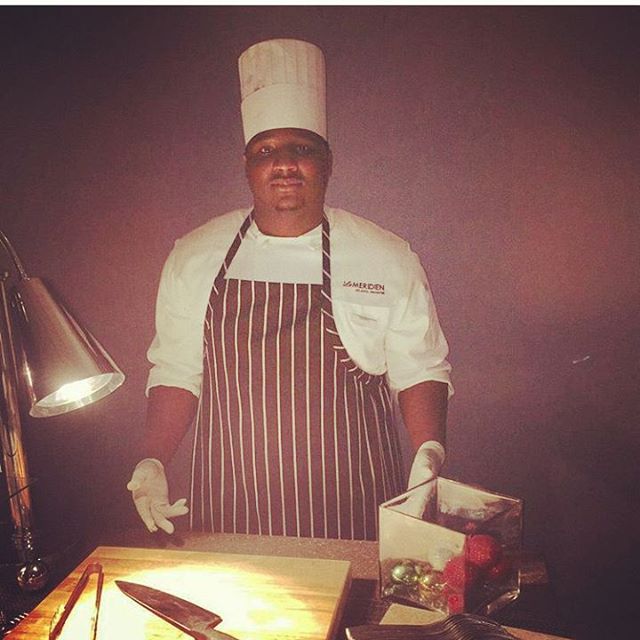 Meet Darryl "DJ" Padgett, owner of Lit A– Wings, an Atlanta based wing catering business that specializes in unforgettable wing flavors with alcohol-infused sauce options like Hennessy BBQ, Hawaiian Pineapple Ciroc, Fire Ball Hot Sauce, Sweet Chili Tequila, and more. As the business continues to grow, they aim to become a household name. Lit A– Wings has catered for some of hip-hop's elite, such as Nas, T.I., and Juelz Santana.
Rolling out had the pleasure of finding out more about the on-the-rise wing catering company.
What stemmed the idea to create your catering company?
One night, I was just hungry and wanted something different. Then, I remembered seeing Hennessy Wings somewhere, so I made my own with a twist and posted it to my social media accounts. Everybody wanted some, so at that point, it was simple supply and demand. I came up with the business name, made an Instagram account, got a logo made, and next thing you know I'm dropping wings off at ASAP Ferg's concert and Hustle Gang Studios.
Highlight an unexpected obstacle your company has overcome.
One obstacle for me is getting my time management under control. I didn't think running a business would be this hard. I do everything myself, from the cooking to the marketing. I'm a one-man band, so if making sacrifices could be considered an obstacle, I would say that.
What's your all-time favorite food item that Lit A– Wings serves?
Hands down, our Hennessy BBQ Wings and Crab Mac & Cheese. It's the perfect combo.
What is Lit A– Wings' next business venture?
We want to push the sauce. Hopefully, [customers] will be able to do so online on Amazon by June 2018. Until then, it can be purchased on www.litasswings.com. We also want to get into branding. Everyone wants a shirt, hat, or something, so that's [also] next to come.
What short-term goals do you plan to accomplish this year for your company?
Short-term for 2018, we would love to capitalize on what we were able to do for Nas and A3C last year, but bigger. So catering the entire A3C Festival is the biggest goal. Aside from that, it is all about continuing to trust the process as we move forward to opening up a storefront in Atlanta.
Follow Padgett on Instagram: @lit_ass_wings