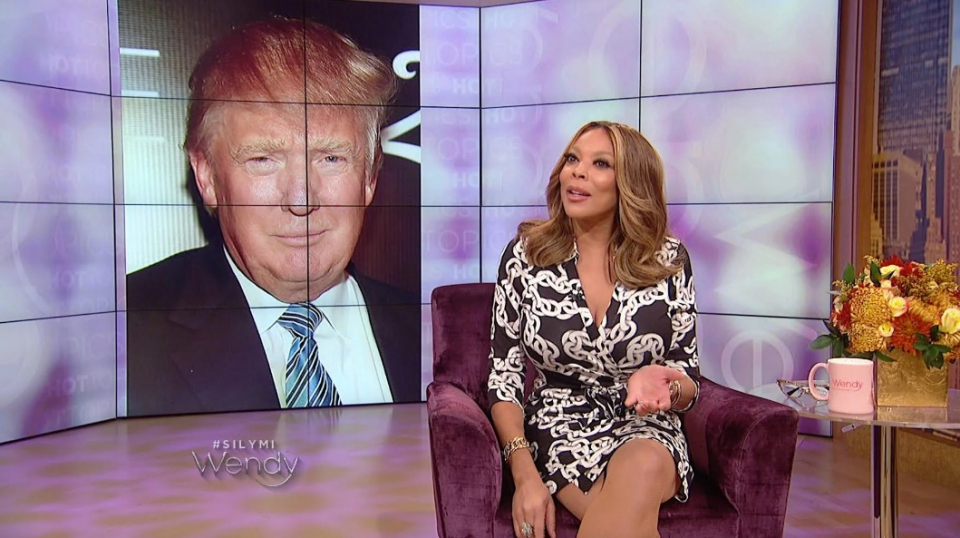 TV personality and provocateur Wendy Williams admitted somberly to her live audience that she has contracted a debilitating medical malady that will require her to step away from the show for an extended period of time.
Williams has Graves' disease, a disorder that affects the immune system. Her doctor mandated three weeks of minimal movement, but Williams has opted for two weeks, beginning Feb. 22.
"The Wendy Williams Show" representative stated to TMZ that the show will be running reruns of her program during her mandated moratorium after Wednesday's episode, but lauded Williams as a "true champion" whose health comes before all else.
Williams said on television that the Graves disease "squeezes the muscles behind the eyeballs," and that sometimes it like she has "birds swimming around in my head."
A Williams rep also phoned People magazine to say that Williams is prioritizing her health above other considerations.
"Wendy has been openly dealing with her Graves' disease for many years in addition to hyperthyroidism. Yesterday, Wendy's doctor prescribed a necessary three weeks of rest to get her levels and medication in sync. The show will be in repeats during this unplanned hiatus. A live show was produced today so that Wendy could speak directly to her fans and explain her condition."
This comes two months after canceling an appointment with her endocrinologist in favor of a business meeting. This time, however, Williams finally kept her appointment and got the news on Tuesday.
"My doctor has prescribed — are you ready? — as of today, three weeks of vacation," she announced. "What? Who are you? I was pissed."
The controversial talk show host joked, "I'll be back in two. I'm not an heiress — who is going to pay my bills? Are you serious? I'm just saying, I come from working class."
Williams also implored women to put their health first.
"What I want to say to women, more than men, is stop putting everyone first because if we're not good, they're not good," she said.