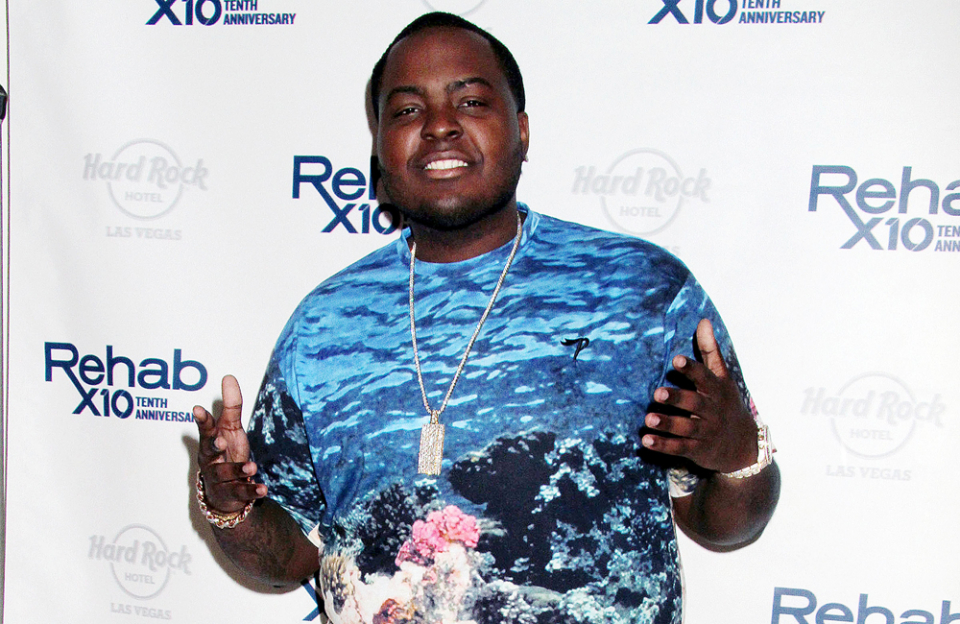 Sean Kingston has been ordered by a judge to pay a jeweller $301,500 to settle a bill he allegedly never paid.
The "Beautiful Girls" hitmaker was sued by Aqua Master in 2016 over nine pieces of jewelery — two diamonds necklaces, two watches, a ring, and a number of gold chains — that he wore and posed for Instagram pictures in, but never paid for, and now a judge has told him to pay up.
Sean failed to respond to the lawsuit, so the judge issued a default judgement.
According to TMZ, the jeweler claimed the 28-year-old star had made an attempt to pay by sending two cheques — but they later bounced.
This isn't the first time the "Eenie Meenie" singer has ran into trouble over unpaid jewelery bills.
He was ordered to pay Haimov Jewelers in Florida $44K in December 2016 for allegedly not paying a bill for a Rolex watch and a $19K bracelet, but he failed to hand over the money, so a warrant was issued instead, but last August he claimed he didn't know about the order.
According to legal documents, Sean thought the papers he'd received related to another case, and so he ignored them, but later told the court he was regretful and wanted to take responsibility for his actions.
Kingston claimed he had returned the items at the center of the dispute to the jewelers and tried to set up a payment plan but they wouldn't accept it.
However, the company insisted he hadn't returned anything to them or even got in contact at all.
And last year, Sean was hit by a lawsuit from a different jewelery firm for another Rolex.
Norman Silverman Diamonds claimed the star paid $10K upfront and sent a cheque to cover the remaining $36K a few days later, but after the watch was sent out in June 2013, the payment bounced.
The company received an additional $15K from Sean in September 2013, but he failed to respond to requests for the remaining $21,353.