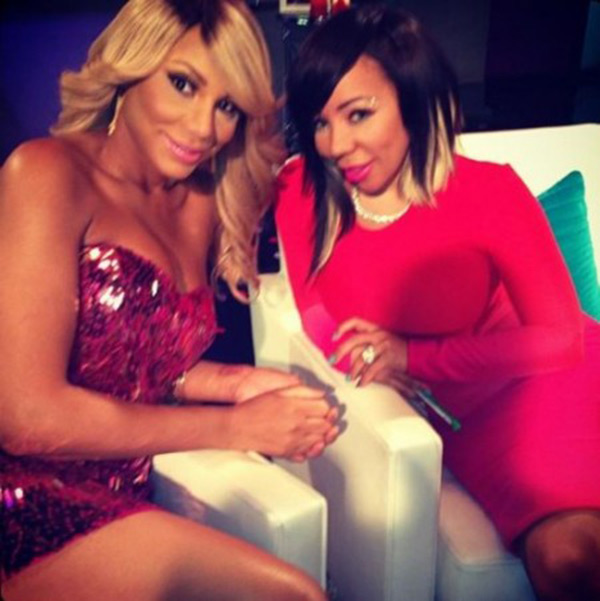 Tamar Braxton versus Tiny Harris — Round 2.
The famous BFFs are feuding publicly once again. Both have guest-hosting spots on television talk shows on the same day, but instead of being happy for one another, one of them threw some subtle shade in the other's direction. At least, that's how fans are taking it.
Some social media users accuse Braxton of slyly hating on Harris after the Xscap3 singer announced she would be guest hosting "The Real" on Friday.
As most know, Braxton was devastated when, without notice, she was unceremoniously ousted from her co-hosting gig on "The Real."
In an ironic twist of circumstances that is hard to view as coincidental, Braxton will be co-hosting on "The View" on that exact same day that Harris will be co-hosting on "The Real."
Braxton has been known to have several beefs with women on social media, with a lot of it beginning with her termination from "The Real."
As it was a few years ago, Braxton was perturbed that Harris decided to support friends Toya Wright and Monica Brown who were invited on the show.
After that, Braxton and Harris volleyed insults back and forth, then un-followed each other on Instagram and did not communicate for several months.
Sick of seeing them stew in consternation, Harris' husband T.I. wedged his way into the fracas last summer and told the warring factions to work out a peace treaty, which they successfully accomplished and then became BFFs again.
In fact, Braxton even opened up for Harris and her Xscape comrades on the Great Xscape Tour, and Harris has been helping Braxton as she navigates her way through an alleged cheating scandal and supposed divorce proceedings (and the authenticity of both issues is another story entirely).
But when Harris announced she would sit alongside "The Real" cast of Loni Love, Adrienne Houghton, Jeannie Mai, and Tamera Mowry-Housley — and that her daughter, Zonnique Pullins, would be performing — Braxton was seen as being less than supportive or congratulatory.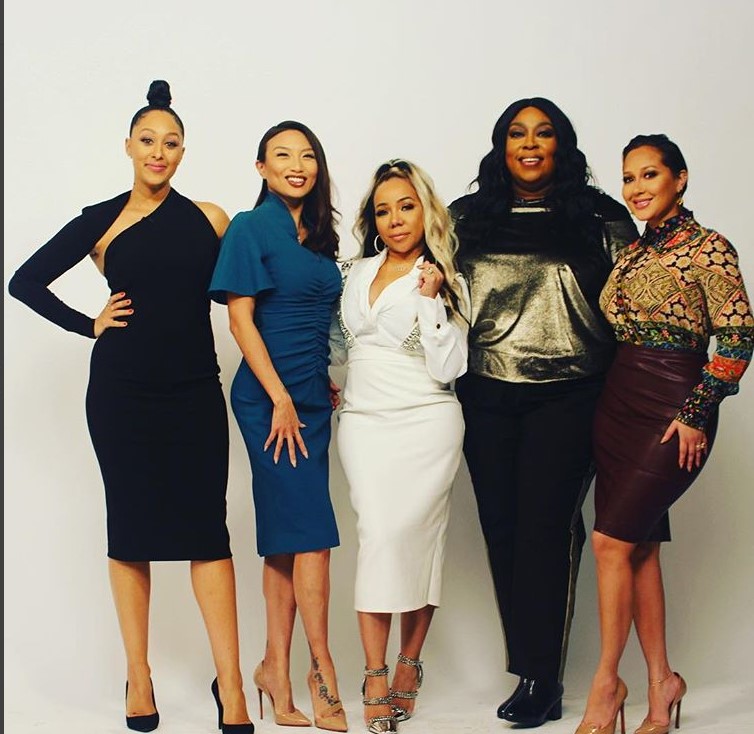 Harris captioned the above photo to get folks to look out for her appearance: "Make sure you tune in to @therealdaytime I'll be co-hosting with these lovely ladies & more importantly my 1st @zonniquejailee will be performing. You don't wanna miss tomorrow's show!! #TheReal #Zonnique #LoveJonesEp."
Within minutes of that posting, Braxton was seen as throwing major shade by posting the following on her own page: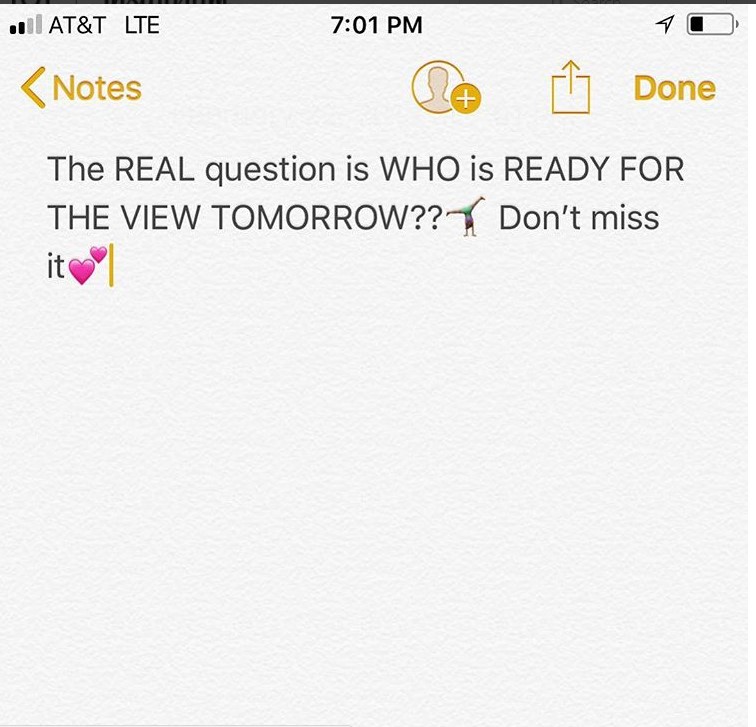 Some fans saw the jab and are steaming at Braxton for allegedly hating on Tiny on the sly. One fan, however, is supporting Braxton, stating in the comments section of Braxton's Instagram page: "Mad Shade. I'm here for that!!! Yasssss.I'm here for it!!! Can't wait for Sis. I caught that too that REAL in all caps Can't wait!!! We'll be tuned in Tamar! Shade cause Tiny is Co-hosting THE REAL Tomorrow as well. I'm ready for this I miss Tamar's face on tv ma'am. I haven't watch that show since My Sus was on their Tamar Braxton."
Another is not with the noise the two BFFs are creating once again, saying on the same IG page, "I'll be tuning in just for you All. At least you believe you are and that's all that matters. But damn please stop throwing hate out here like that. This world got enough problems. To be throwing shade at other black queens."
A third person explained on IG, "Look at all these black people hating they are going in on a woman who is irrelevant to them on her miserable life. Sometimes you got to look in that mirror people ask yourself is it worth my time to bash another person cause time is money and she sure isn't losing any sleep for."
What do you think? Do you believe Braxton threw shade at BFF Tiny Harris?