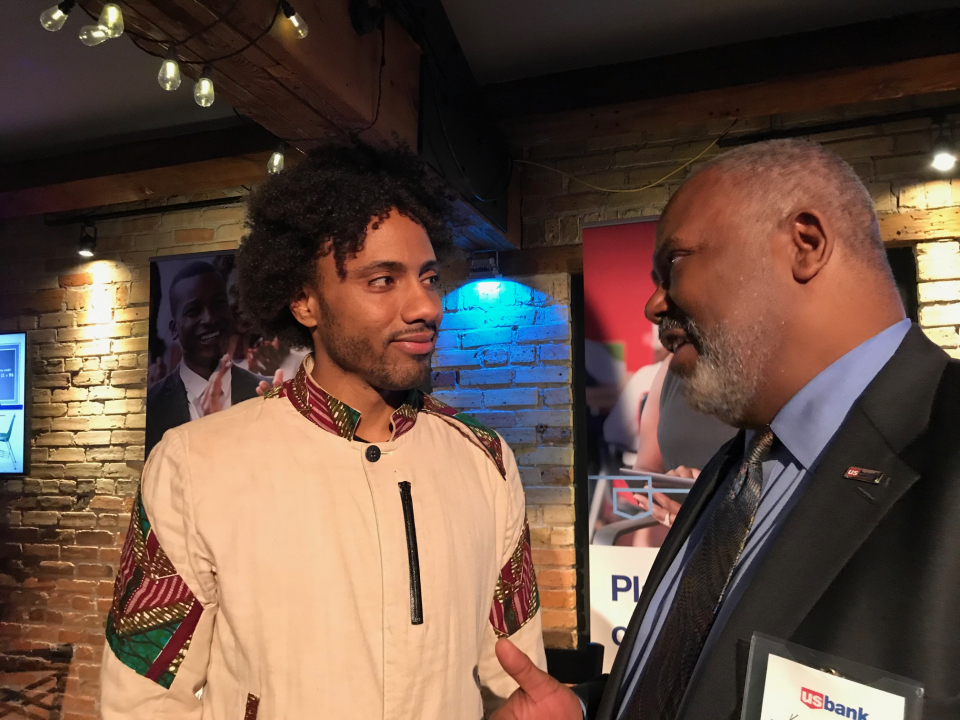 In celebration of Black History Month, we recognize history makers who have laid the foundation. History teaches us that these forward-thinking men and women planted seeds of possibilities.
During Black History Month, U.S. Bank not only celebrated history makers, they also exemplify forward thinking. During their 2nd annual celebration of Black entrepreneurs, U.S. Bank hosted an information session for individuals seeking financial advice. The Planting the Seeds of Possibility event presented an informative night showing examples of small business owners who step out of their comfort zone to pursue their dreams. These entrepreneurs have sown seeds that took root in their communities.
In attendance to personally meet and greet guests were a host of U.S. Bank bankers as well as executives, EVP of Human Resources Jennie Carlson, Global Head of Inclusion and Diversity Greg Cunningham, and SVP of Global Talent Strategy Ken Charles.
See pictures below. Photo credit: Steed Media Service