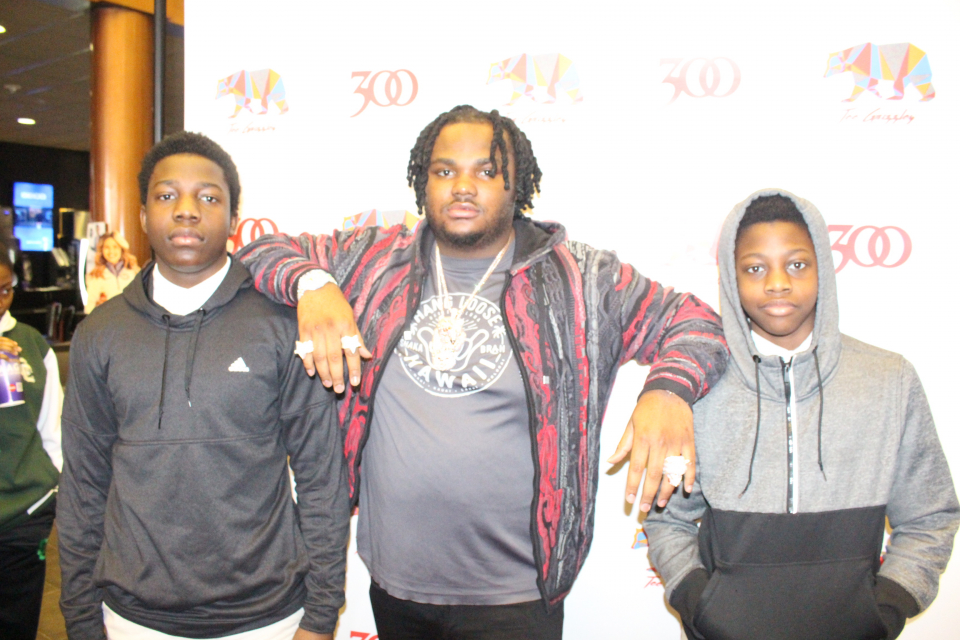 Platinum-selling Detroit rapper Tee Grizzley took nearly 300 Detroit area students to Wakanda for a private screening of Black Panther on Sunday, Feb. 25 at the Emagine Theater in Royal Oak. The Horatio Williams Foundation and Detroit Public Schools, including Grizzley's alma maters Frank Cody High School and Lessenger Middle School, all joined in the excitement to bring Wakanda to Detroit and to give several hundred students an experience of a lifetime.
The students were treated to a red carpet VIP experience upon arrival to the private screening, and there was also an ethnic dance group that welcomed the students when they entered the theater. In addition to walking the red carpet, the students received unlimited popcorn, drinks, a Tee Grizzley "Colors" gift bag and a photo opportunity with Grizzley. The screening followed Grizzley's concert performance with Jeezy at the Fillmore in Detroit on Saturday night before the screening.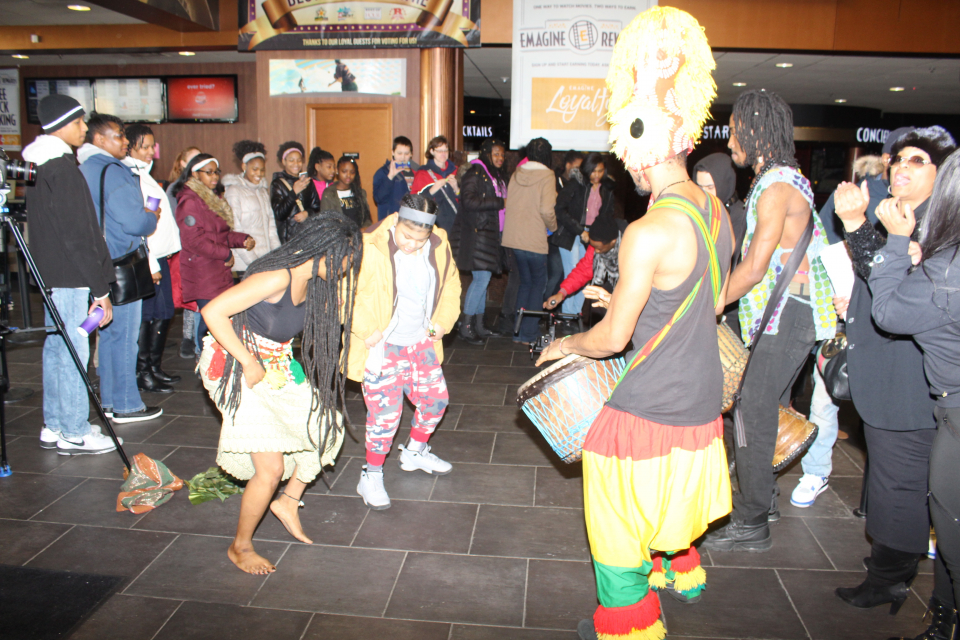 Rolling out was on the scene and got the opportunity to chat with Grizzley on the red carpet right before the screening. Check out the interview below.
What was your inspiration for buying out the theater for these Detroit kids?
I gained a lot from my community, and you should never gain too much without giving back. I'm a firm believer in that.
Why is it important to you for Black kids to see positive representations of themselves? 
Because what you're exposed to is what you imitate. Whatever you're exposed to, and whatever you see, that's what you want to be like. And a lot of the time we don't see the positive stuff.
By now, we're sure you've seen the movie — what message do you want these kids to walk away with?
That if we stick together, we could be so much stronger. We're stronger in numbers.
Will we hear any Black Panther-inspired lyrics from you?
Maybe.
What's up for you next? What other new music or projects are you on?
I got an album coming. I got a big album coming, and I got a lot of features on there. I don't want to spoil it right now [with who's being featured], but it's coming.
The kids look up to you tremendously. What three things would you tell these kids about chasing their dreams and hard work? 
Be yourself at all times. Make sure that you're straight, and don't try to do things to please everybody else. And don't be scared to try again and get back up.
Where can your fans keep up with you on social media?
@Tee_Grizzley on IG, Twitter, and SnapChat
@TeeGrizzley1 on FB
See photos below.