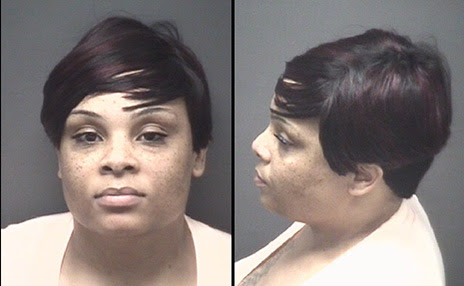 In hindsight, the situation was just not that serious. But a shooting inside a theater showing the blockbuster Black Panther will now have extremely serious consequences for the woman who allegedly discharged her firearm.
A woman got into a heated dispute over assigned seats for the history-making Marvel Studios film then unleashed her hand pistol and fired a round inside an AMC Theater in Greenville, North Carolina. But police are on the lookout for a male companion who accompanied the woman to the theater.
Shameka Latrice Lynch was arguing with another patron at a crowded AMC theater before pulling out a .32 caliber pistol. According to authorities, Lynch has been jailed on multiple felony charges after she allegedly fired one round into the theater's ceiling, police allege. She made her first court appearance since the Feb. 23 incident.
Despite the fact that there were no injuries, Lynch has reportedly been charged with two counts of assault with a deadly weapon with intent to kill (prosecutors have identified the victims as two men attending the Black Panther showing).
The warrant identified Deandre Cox and Randy Jones as the victims, according to the Greenville Daily Reflector.
Lynch is also facing a third felony count for discharging a weapon in an enclosure to incite fear.
The shooting, of course, incited panic and screaming and prompted police to evacuate the entire 12-screen multiplex.
Lynch surrendered to police Saturday evening and was booked into the Pitt County Detention Center, where she is being held on $250K bond. She is next due in court on March 14.
Initially, Greenville Police Department Chief Mark Holtzman described the suspected shooter as "a black male wearing a blue and white shirt and a blue and white hat," the newspaper reported. He said the man had purchased a ticket and was accompanied by a woman.
Police on Monday would not say if they still believe the man was the one who actually fired the weapon. But he is a person of interest. No word yet if Lynch provided investigators with any information that may lead police to locating him.
"The Greenville Police Department anticipates additional arrests in this case, and the suspect the chief initially described as being involved is still considered a person of interest in the shooting," spokeswoman Kristen Hunter said, according to the Greenville Daily Reflector.