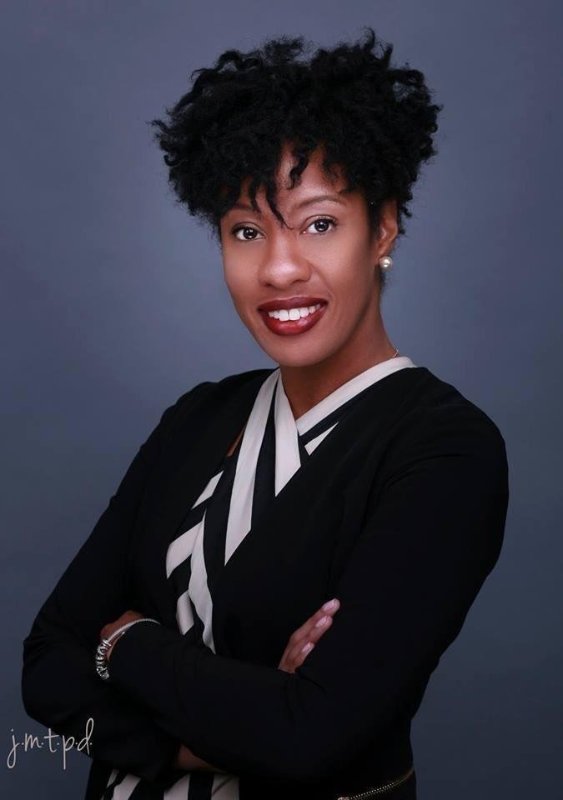 Clarinda Barnett-Harrison is a rising leader in Detroit's philanthropic community. Recently, Barnett-Harrison was appointed a dual role of director of economic prosperity and executive director of the Detroit Regional Workforce Fund within the United Way for Southeastern Michigan.
In this position, Barnett-Harrison is developing the strategic path-forward to strengthen United Way's positioning on efforts related to financial stability, wealth building and workforce development by creating access to economic mobility for all families in southeast Michigan through an emerging pillar titled Economic Prosperity.
Barnett-Harrison's distinguished career in small business, policy and education spans 15 years. Prior to the appointed role at United Way, she served as the executive director of business and foundation engagement and the director of the Business Engagement Center at the University of Michigan-Dearborn, and also served in a leadership role at the Michigan Economic Development Corporation.
During a recent interview on Queen Mode Radio, Barnett-Harrison shared her passion for bridging the wealth gap for many Detroiters. She also shared her inspirations with rolling out magazine in an exclusive one-on-one interview.
What inspires you to show up at work every day?
Recognizing that I am there for a purpose. My personal mission statement is to provide access to quality education and economic mobility opportunities for individuals who have been systemically crowded out. This awareness helps me to cut through difficulty and remain focused on the higher calling of the work.
Who or what motivates you and why? 
My family motivates and supports me. I know that they are genuinely rooting for my success in all that I do, and it's important to me that I don't let them down.
How did you determine your career path? 
Growing up in Detroit, I saw how education and economic opportunity, or lack thereof, could completely transform the trajectory of a person's life. I decided early on that I would dedicate my talents to breaking down systemic inequality so that everyone, no matter where they're from, can have a life that they can take pride in.
Describe the skills that will be essential to future business leaders and innovators.
Honesty, integrity, purpose and grit (perseverance).
Describe innovative methods you apply to your leadership role and life.
I don't know how innovative it is, but I make certain to test my leadership against my internal compass to do the right thing by the people with whom I work, the organization that employs me, and the people whom I serve.
Describe why lifelong learning is important to you.
The world is constantly changing, so it's important that we continue to understand what's happening around us at the macro and micro levels. This awareness keeps us fresh and relevant, and also ensures responsiveness to the best methods and technology to solve critical issues in today's society.
How do you evaluate your success?
I look at my past and current state of being, and really assess how I see myself showing up in my future work. I measure myself by recognizing my year-over-year progress so that I can keep perspective of the small successes along the way and how the sum of those efforts add to the larger success.
Name three books that changed how you saw life that you would recommend to others.
A New Earth, Eckhart Tolle; What I Know for Sure, Oprah; and The Four Agreements, Don Miguel Ruiz
What are the three most important factors of being a successful woman?
Standing in your purpose and power, without the necessity of outside validation.
Bringing all of oneself to their works.
Recognizing that there are differences in being a woman leader, and embracing those differences as a point of strength.
What role does technology play in your daily life?
Too much of a role; I try to shut it down to take time to be present at least a few hours a day.
If you could change one thing about the world, what would it be?
I believe that if we can get people to really hear the "other" that we would begin to see our similarities supersede our differences.
If you could change one thing about yourself, what would it be?
Nothing — I know that all of who I am has brought me to this point and that it will continue to propel me forward.
What are the do's and don'ts for young women in business?
Don't compromise who you are.
Name three successful female role models and explain why you admire them.
Michelle Obama — period.
How do you successfully grow from business failure?
Being honest about your mistakes, and open to understanding how you contributed to those errors so that you can accept, learn and grow from those experiences.