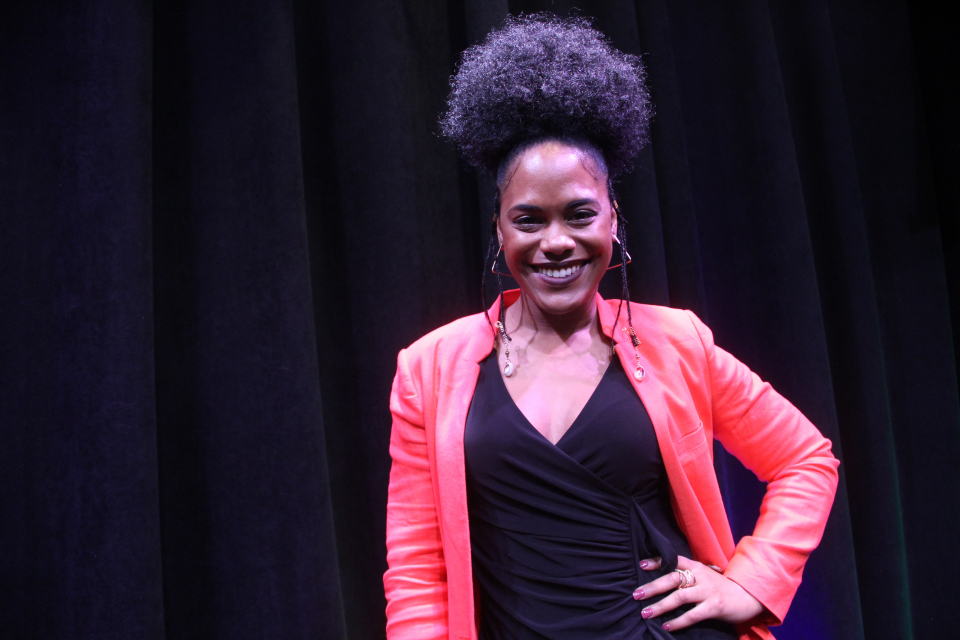 Daraiha Greene has always loved science, math, technology and the arts. As head of multicultural engagement for the CS and media team at Google, Greene gets an opportunity to combine all of her passions on a daily basis.
Greene recently shared her thoughts on increasing diversity in tech and her scripted YouTube series, "GodComplX."
As the head of multicultural engagement for the CS and media team at Google, how do you work to increase diversity in the tech industry? 
What we do is try to get computer science into mainstream media and ensure that representations of computer scientists on-screen are inclusive of women, people of color, the LGBTQ community and plus people with disabilities. We want to show that computer science is fun, normal and accessible for all kids and all people no matter what you look like or where you come from. It's an amazing job and I absolutely love it.
What can you tell us about the scripted YouTube series, "GodComplX"?
I co-created "GodComplX" with Claire Brown who is the head of Conroy Productions. Our goal for this web series was to try to show kids from underrepresented backgrounds that they can be involved in computer science too. It's basically like the tech version of "Friends." It's about six brilliant tech coders living in Silicon Beach in a loft. You just see them as regular people with regular hobbies, personalities and they happen to code. We're really breaking stereotypes. We're in filming for season two now and I star in it as a character named Monique. It's all about embracing your true self and your true identity.
What advice do you have for people who are interested in tech and come from diverse backgrounds?
If you want to get into this field, learn the art of networking. Talk with different people, talk to people who look like you and who don't look like you. Get different advice and just believe in yourself. It's going to be a hard and daunting industry, especially starting out. But don't give up because a time is going to come where it's going to change and we're going to see so many more diverse faces. Media is on the rise right now to really try to change the depiction and the portrayal of what computer science and technology looks like. So I just say keep going and don't take no for an answer. Fight for your dreams if this is what you want to do. Get in a class, surround yourself with others who want to do this and never give up.