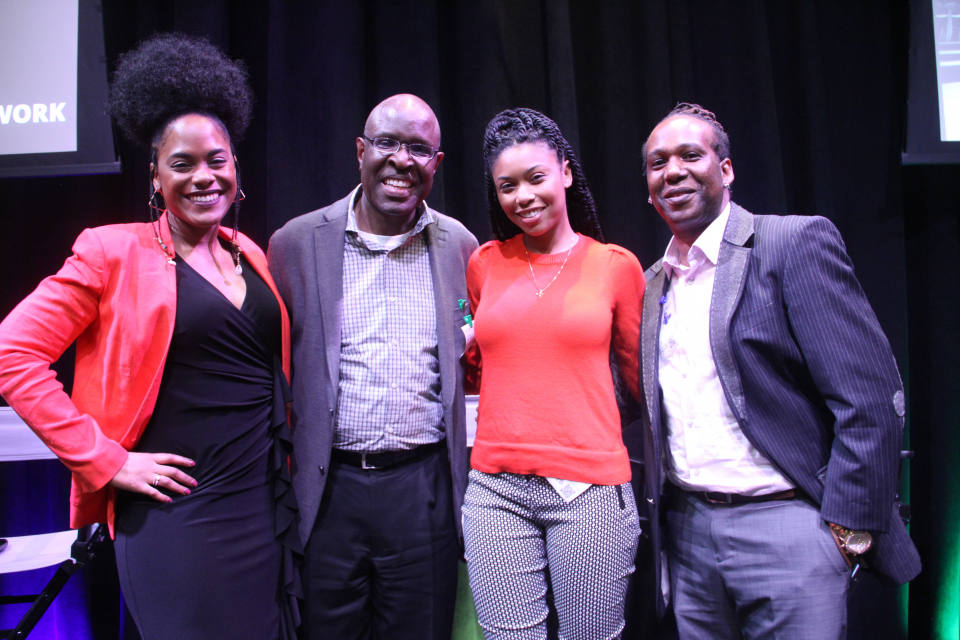 Google LAX celebrated Black History Month by hosting an event to highlight cultural, technological, and scientific contributions within the Black community. 
Keynote speakers included Arnold Hackett (VP of Alliance and Partnership Management at Xerox); Daraiha Greene (Head of Multicultural Engagement for Computer Science in Media at Goolge); Lauryn Nwankpa (Founding Customer Service Manager at Headspace); and Fred Martin (Urban Entertainment Institute). 
During the panel discussion, the topic of race and technology remained a significant theme. Lauryn Nwankpa shared how technology can be used for good and bad and provided examples on how it impacted the 2016 presidential election. 
"I never imagined that people would leverage the same technology that brought us Black Twitter to turn it into something so ugly," Nwankpa said.  "And to spread false information about all different communities. It affects our lives right now. What keeps me hopeful is that people can leverage that same technology and express their own narratives in a way that has never happened before. I found hope in the power of people being able to tell their story to counteract the negativity."
Greene shared why it's important for Black kids to have positive reinforcement when entering spaces where they are a minority. "It starts with telling our young people that they can be anything they want to be," Greene said. "I had loving parents who told me, 'You are beautiful, you are brilliant, you can be anything you want to be.' I have kept that with me. So when I'm the only woman in the room, only Black person in the room, or youngest person in the room, it doesn't matter because I'm uniquely me. Believe in yourself and know that you can do it."
Following the discussion, the Compton Kidz Klub entertained attendees by using song and dance to show the Black American story. 
"Blacks in Technology" is a monthly event that occurs at Google LAX to increase diversity in the areas of science and technology. 
View exclusive images below:
Photos: A.R. Shaw