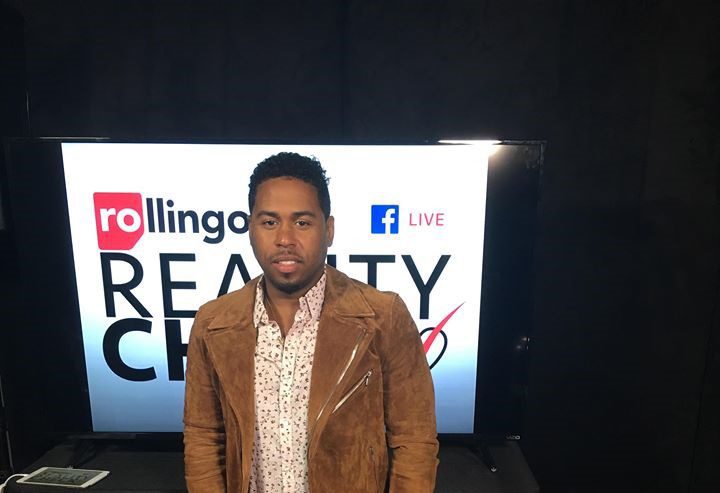 Bobby V is no stranger to scandal. He's also one of the few artists that doesn't take his public persona too seriously. In the midst of promoting his new album, he stopped by rolling out's reality check segment to discuss his new album and what he's been up to over the last few years. Most fans will recall a social media scandal that forced Bobby V's moniker to trend for a week on social media after he was accused of paying a transgender for sexual favors. Bobby V denied the claims and took the negativity in stride, choosing to focus on his new project titled, Electrik and becoming a new father.
"I had a baby girl eight months ago," he shared proudly. Besides his new baby girl, Lilac Valentino, Bobby is proud of his movie "Hollywood Hearts" which debuted a year ago on BET. "The movie has been picked back up, so it'll air again on BET. A lot of people talk about working on movies or even working on a script, but I can say we actually took a video for a song and created a movie that's on television and I'm proud of that. I'm looking forward to creating more content," Bobby said.
"Hollywood Hearts" allowed Bobby a vehicle to star as a leading man, something he'd been taking acting lessons and preparing for long before the film came to fruition. Acing was one of the many things Bobby looked forward to exploring along with his music. He says he learned the lesson of diversifying his talent years ago when working with Ludacris. "One of the lessons I learned from Luda was that this is a business and you have to respect it as such. I wish I had the opportunity to learn more from him but it was a lesson I'll never forget," Bobby said.
Although Bobby is known to be a jokester, he admits there is a lot about him that fans don't know. Besides recently becoming a father, he says fans probably don't realize that he is a farmer. His father is a farmer and he grew up watching his father grow fruits and vegetables and give them to the underprivileged on a regular basis. When asked what the biggest misconception about him is to fans, Bobby took a second to think. "I think the biggest misconception is that I'm lame," he said, laughing before adding, "and it's just not true. No matter how bad people want to make me a lame, that's just not me."