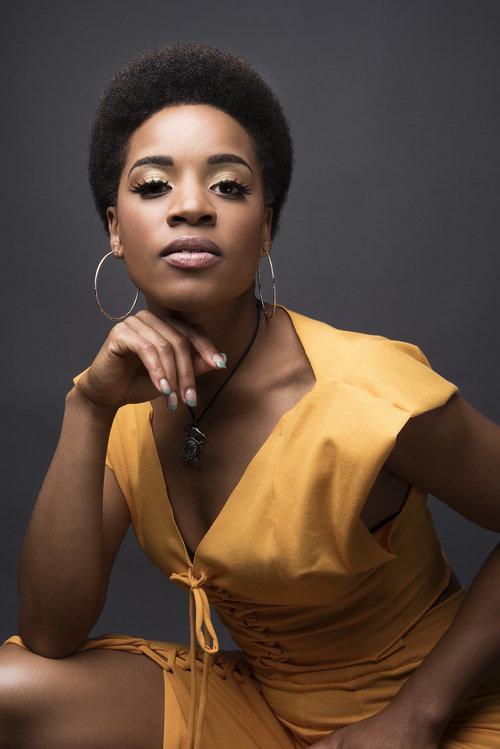 Ashley DuBose is widely known for her hit single, "Intoxicated," and appearance on season five of NBC's "The Voice." With fans in over 37 different countries, DuBose's music has amassed over five million streams online on Spotify, YouTube and SoundCloud. She is determined to be a living example to her daughter and the artist community in the Twin Cities.
Where are you in your music journey?
People are asking me, where are you at? Are you coming out with any new music? I find myself in this conundrum, even though my last big show was my album release party, I still didn't perform all of the songs from my album Be You. I also have my own inspirational songs "Life Goes On," "Better" and "Be You." Many community and church events want positive messages so I'll do gospel covers. I sing with a band and we do covers at private company events and dinners. I still want to further my own music, but my creation is best inspired when I'm in a happy place. And I haven't been in a happy place.
Do you see yourself releasing a Toni Braxton-like "Unbreak My Heart" solo while you are in this unhappy place?
People know me as Ashley Dubose, the happy-go-lucky inspirational artist and I don't want to take away from what I already have put out. … I think my assumption is that people have me in the box when the reality is I have these thoughts that I think they have me in.
How has your trust in your art grown?
I do worry about whether or not my music is going to be viable because I don't really pay attention to the new sound or the trend in the music world. I've heard the greats like Jay-Z say, 'he doesn't listen to anybody'. But at the same time, Jay-Z is in the game and doesn't have to, as compared to me. I have to pay attention and hook my fans to something they're familiar with or something that's profound or undeniable. I'm not a trend chancer, so I need to be profound. When I make music, I ask myself if it's profound enough.
I have more trust in myself based on the success of my music. For example, "Intoxicated" has over five million streams on Spotify. When I wrote it in my bedroom, I knew I liked it but I didn't know it was going to do that. I never passed that song by anyone except for my producer. The same thing with "Be You," "Life Goes On" and "Better." Issa Rae used five of my songs in her YouTube series before "Insecure." Back then I wasn't business savvy, so I said, "use whatever you want," and didn't get any money from it. My music has gone on to do so much, and sometimes I have to ask myself, "Ashley why would you ever doubt your abilities?" While I'm talking to you now and reflecting on it, I should trust myself more and I have reasons to trust myself, my art, and creativity more.
It's powerful how you took it upon yourself to put on your own event during Super Bowl weekend. You didn't decide to stay at home and complain, you were bold enough to show your talent and showcase other talents for everybody to see. I think the most powerful thing as an artist is to create your own stage.
That's true. Ben Obi of Savannah Street Music who is releasing new music in the spring, told me to put on our own show. I was a little nervous but when we pulled the trigger, it was go time. Something deep inside tells me that this is meant to be. Anything that's meant to be is ordained by God and anything he has his hand on will be successful. I feel like his hands [were] on this event.