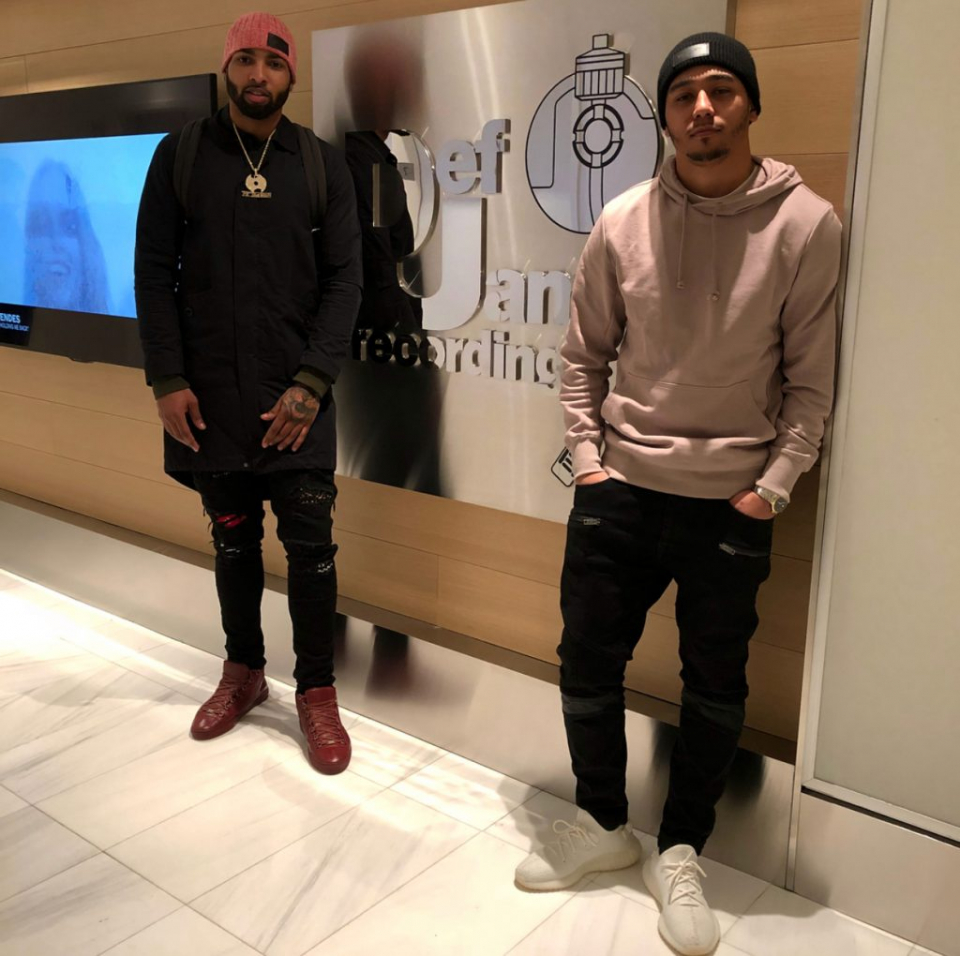 J. Dinero and cousin-music producer SumYunGhai are creating generational wealth and creativity with their music production company and label The Blackroom.
The vision started with SumYunGhai, who started his musical path in 2004 in Allentown, Pennsylvania. J. Dinero was born in Dominican Republic but grew up in Queens, New York. They partnered for expansion purposes in 2015. In a span of two years, the company has grown from a tiny black room (hence the name) to a fully functioning studio that offers assorted services such as music and video production, engineering, consulting, and more.
"We love being able to provide all the resources to take an artist to the next level," said SumYunGhai. "At the end of the day, this is bigger than just a label. We're creating an empire with and for our family."
Dinero, who is the CEO of The Blackroom, is a self-taught music executive who took time to study the music business and make the vital connections needed in order to grow the business.
"I took the initiative to get things done and put the pieces together," said Dinero. "It was important to me to make sure artists get all the tools they need in one place because the team you have around you can make or break you."
The duo scored big when they premiered the "Lou Rawls" music video for hip-hop artist 600 Breezy, who was a part of Drake's More Life playlist-album in 2017. To date, the video has reached more than 4.4M views. Other clients include 15-year-old Justin Rarri, David Tru, and "Love and Hip Hop Miami's" Chinese Kitty.
Recently, The Blackroom met with Def Jam and they're gearing up to release the "Rovers" music video, which they produced for Justin Rarri. They currently have several artists on SXSW stages, and recently opened an office space in New York. The company is also launching a beat store where artists can purchase and own the rights to their beats. Big Jah ,who is the former manager of Akon, serves as a mentor for Dinero, SumYunGhai, and the entire company.
"It's important to have OGs in this business that can help the next generation," said Jah. "I didn't have that growing up."
Jens the Guru and Ayers Publicity handles the bulk of the company's digital and social marketing. To get the latest updates on The Blackroom, you can follow them on Instagram at @thexblackroom.