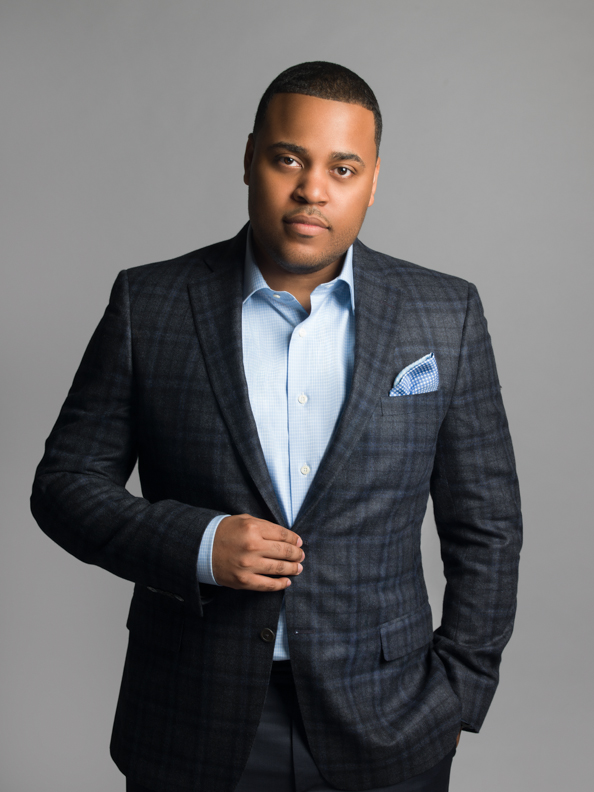 Before he was a key player in gospel music, and before he was a respected artist manager and television producer, Phil Thornton was a music industry wunderkind. He was only 12 years old when he landed his first professional internship at WOWI radio in Norfolk, Virginia. By the time he graduated from high school, Thornton had, through sheer determination, secured a second internship where he wowed senior executives at Arista Records. Before being recruited to helm RCA Inspiration last year, Thornton was VP/GM of urban inspiration at eOne Music. He was tapped for that position while he was a visionary artist manager whose clients included Faith Evans, Kenny Lattimore, Mack Wilds, Jessica Reedy and Michelle Williams.
Describe your leadership style.
I would describe my leadership style as collaborative. As a leader, even though I have a clear vision of where we should go as a team, I always get further input, insight, ideas and advice from the people that I work with. Collaboration is huge for me, and I love the process of building upon an idea or vision with the expertise of those who play a key role in moving a project along.
What is your personal mission statement?
I don't have a personal mission statement per se, but I always want to do work that is integral and that would make my family proud. That really is my simple checklist: is this aligned with my values and allow me to operate with integrity? Will my family be proud that my name is attached to this? Even working in the gospel music industry, I am proud and my family is proud that I work with these artists who are a breath of fresh air in music.
What three skill sets are critical for the future executive that you hire for your organization?
Skill sets can always be taught and developed, so I look mostly for three key personal attributes that are invaluable in business and particularly in the entertainment business: passion, the ability to build relationships, and respect for others.
How does having an advanced degree benefit you and your clients or organization?
I have a B.S. in marketing from Norfolk State University. Going to college and earning a degree was very beneficial for me. A lot of what I learned from my professors are still helpful to me, especially as it relates to structuring and presenting my thoughts, adhering to deadlines and getting things accomplished. I had done two professional internships by the time I arrived at college, so for those next four years I refined what I had already learned. College was an excellent foundation for me. It was also important and imperative for me to have a degree. … I wanted to have options, and I wanted to be a black man in this country with an education because there were so many before me who wanted the same thing but it was denied to them. I wanted an education for me, and I wanted an education for them.
How do you utilize technology to benefit your organization?
Life is a lot easier because of the amazing technological advances that we have. You no longer have to be in the studio to hear the latest mix on a song, for instance, and artists don't have to be in the studio at the same time to record a song together. Technology has allowed creativity to be a lot more free-flowing, and I love that.
Two tools that I use the most are Box and Dropbox. Both allow the efficient transfer of large, high definition files so I can hear music, receive files, mixes, etc., no matter where I am in the world. They allow me to be an integral part of the creative process up to the minute. These tools and my MacBook are my creative lifeline. I am also big on having the right headphones.
To stay organized in business, I like Slack, Basecamp and a new platform called Quip. Quip was introduced to me by the team of one of music's biggest pop stars. It is especially helpful for organizing and sharing tour schedules and itineraries.
What social media platforms do you engage in the most?
I like using Instagram. It is my personal digital scrapbook that I can share with the world. I like being able to document and share important moments in my life.
I use Twitter and Facebook to talk about projects that I am working on or to share something inspiring.
What professional organizations do you support?
I am a member of the Recording Academy, I am on the board for the National Museum of African American Music that is opening in downtown Nashville next year, and I am on the Gospel Music Association (GMA) board. I am also a Leadership Music alumnus (class of 2016), and continue to support that organization. This year, I invited Clive Davis to speak to the current Leadership Music class. I am also a proud member of Kappa Alpha Psi Fraternity, Incorporated.
Describe your networking style:
I am a constant networker. I am results-driven. I like getting things done. I am pro-active and I am a connecter. I keep a focus on connecting with people and I like meeting people from all walks of life. There are always opportunities for synergies in this business. I put a huge emphasis on following up with and staying in touch with people, and figuring out how to work together even if it isn't something immediate.
If you were giving a graduation speech to college students, what would the title of your speech be? Why? "Reverse Engineer Your Success" because I think that is the best way to live the life you want to live. Don't think about the career you "should" have, but rather think about what makes you excited about getting out of the bed in the morning — and do that. Think about the mark you want to leave on the world, and do that.
Name your favorite vacation destinations to relax and recharge. Share why.
Hawaii. It is beautiful and serene.
What are you currently reading? What are two of your favorite books?
I am reading two books, one is our staff book club pick: Charlemagne the God's Black Privilege and the other is Smarter Faster Better by Charles Duhigg.
I am an avid reader and love reading biographies. It is hard to pick two absolute favorites, but two that are at the top of my list are The Operator about the life of David Geffen, and Produced by Faith by DeVon Franklin.
Name three business or political leaders who inspire you.
Clive Davis
Sean Combs
Oprah Winfrey
Name your favorite sports team and hobbies.
Miami Heat
Dallas Cowboys
Nashville Predators (hockey)
Hobbies: going to the movies, traveling internationally, hiking
Share a favorite quote that motivates you.
John Maxwell: "Successful and unsuccessful people do not vary greatly in their abilities. They vary greatly in their desire to reach their potential."
What album do you currently have on repeat?
Kendrick Lamar: DAMN
Mali Music: The Transition of Mali