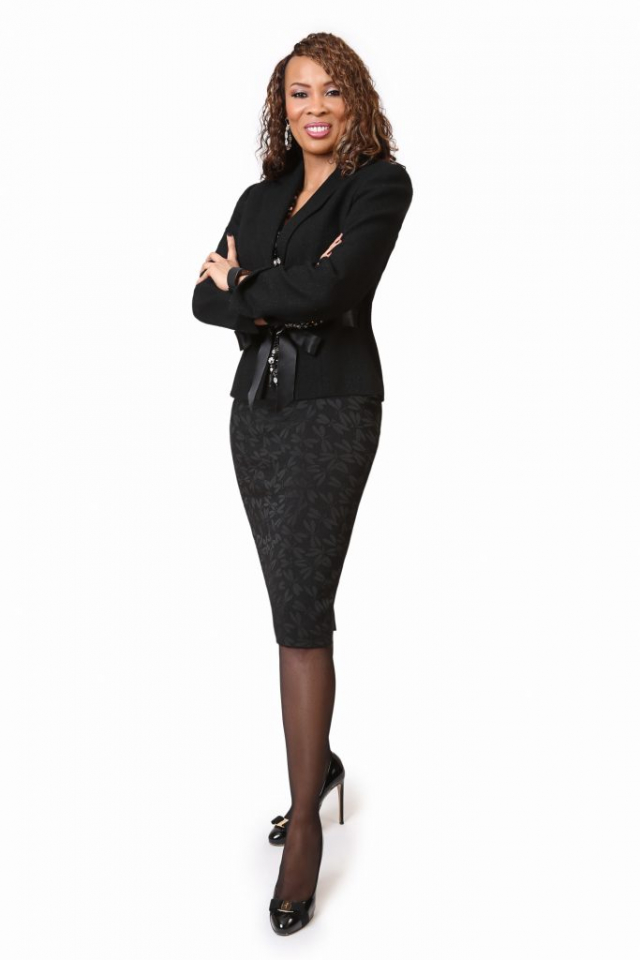 Kiko Davis is the trustee of the Donald Davis Living Trust, the majority stockholder of First Independence Bank, the 10th largest African-American owned bank in the United States and she is the only African American, female bank owner in the United States. She's also the founder and president of the Don Davis Legacy Foundation, established in 2016 to perpetuate the legacy building efforts and initiatives envisioned and developed by her late husband, Donald Davis. And Davis (Kiko) is also the managing director of Groovesville Productions & Publishing LLC, which controls the Grammy Award winning music catalog of her late husband..
Davis takes pride in her philanthropic efforts and extends her support to great causes and organizations such as the Ronald McDonald House, the Charles H. Wright Museum of African American History and many other organizations that serve the community. She also served for three years on the Lawrence P. Doss Scholarship Foundation as a nonprofit board member.
Rolling out spoke with the bank owner on the importance Black female leaders, who she would like to mentor her and her superpower of courage.
As a Black woman, what do you consider your superpower to be? 
Courage is my superpower. I have the ability to take fear and use it as a tool to conquer adversity and challenges, no matter how insurmountable they may seem. The more substantial the obstacle, the stronger I become.
What key skills or qualities make you unique as an African American female leader? 
The ability to genuinely connect with people and inspire a culture of synergy. It's a God given talent that comes naturally. People tend to lend the very best of themselves when they feel leaders are passionate about them and their environment.
What thoughtful or encouraging piece of advice would you give to your younger self?  
Do not be afraid to fail. In fact, fail as much as you can. With each failure will come a valuable lesson that will be impossible for someone to teach you. With each lesson, you will gain wisdom, perseverance and strength. You will rarely meet a successful person who has not failed many times.
Why is it important for women of color to lead or work in leadership roles and decision-making capacities?
We have an innate warrior spirit. It makes us inherently effective at leading [and] at winning. Strength, courage, intelligence and analytical ability are hallmarks of any great leader; however, a warrior spirit goes beyond just that. We possess a level of empathy for people in general with a higher level of sensitivity towards women and minorities. Often times, it's a skill set that unfortunately some men and non-minorities do not possess. They simply are socialized differently. I believe in order to lead people effectively you must be able to understand them, or at least want to.
If you could thank any Black woman history maker for her contributions to society, who would it be and why?
Shirley Chisholm. She was the first Black congresswoman and the first major party Black candidate to run for president in 1972. I want to thank her for being fearless. She faced intense racism, bigotry, misogyny and even several assassination attempts, all for the platform of equality, education and justice. One of my favorite quotes by Chisolm is, "In the end, anti-Black, anti-female, and all forms of discrimination are equivalent to the same thing: anti-humanism."
Why is it important for seasoned and experienced Black women to reach back and help younger women of color?
I believe in the old adage: "To whom much is given, much is required." I believe giving back is the rent you pay for occupying a seat at the table of success. Just like an apartment, if you don't pay your rent, you can be evicted. More than being the right thing to do, it empowers you. Helping others reach their full potential adds more to your life than anyone could ever take away. Everyone needs a good mentor or teacher to guide them on their journey to greatness. Plus, it just down-right feels good.
How do you feel about the hashtag #CollaborationOverCompetition? 
I love collaboration. No matter how great a player you may be, you can't win unless you build a great team. When you do that, and you work cohesively towards common goals, your rate of success increases tenfold. Everyone is operating at their greatest potential and individual strengths pooled together to become a force to reckon with.
What are your thoughts on taking risks? Making mistakes? 
Taking risks is a necessary step to success. Without risk, there can be no reward. Mistakes? Go ahead and make them. Your mistakes will bring invaluable knowledge that will ultimately become your strategy for winning.
What are three success habits you implement into your daily routine to maintain your success, sanity, peace of mind, etc.?
I rise every morning with a positive attitude. Always saying to myself "Go Get It!" I pray, I eat healthy and I exercise in the morning. This gives me the energy to face the day and any challenges that may present itself along the way. I also make sure I surround myself with positive like-minded people every day. Even Wonder Woman has moments of weakness, that's when she calls for back up from her Super Friends! Always make sure your circle is energized and prepared to battle evil!
As a successful woman in business, what is your greatest or proudest achievement?
I am often given the opportunity to speak to groups of all types, particularly women and children. I really enjoy using my platform to encourage, inspire and empower. I love telling them [that] no matter where [they] come from or how many people tell [them] that [they] can't, [they] ultimately are the one who determines [their] destiny. You have to have faith. After sharing my story, they see that anything is possible and when I look into their eyes I know they believe me. That's powerful!
Who is your biggest inspiration? Why?
My biggest inspiration is my 12-year-old daughter Skye, probably because she is also my greatest challenge. I have raised her to be strong, courageous, intelligent and independent. She wants to be a Supreme Court Justice and is planning to attend Harvard or Yale. What's unique about that is the fact that she declared she wanted to be a judge at just three years old. Proves what you expose your children to, no matter how early, can have a huge impact on what the child thinks is possible. Having said that, she keeps me on my toes at all times. I have to constantly perform at my highest level because if I don't, Justice Skye will call me on it!
If you could have any person in the world become your mentor, who would you choose and why?
Sheila C. Johnson, co-founder of BET, CEO of Salamander Hotels and Resorts, and the first African American woman to attain a net worth of at least $1B. Why? Simply put, for me, she exemplifies the perfect example of excellence, beauty, power and grace, all traits I aspire to embody. Of equal importance, she is also fiscally and socially responsible. I would be forever grateful for the opportunity to just sit and listen to any advice she could offer me. I would mostly listen, however, there is one question I would definitely like to ask her: How do you balance all of your business responsibilities, philanthropic endeavors, family obligations and personal aspirations in a manner that's harmonious? She's been very successful at managing an empire with many intricate parts, for a long time. She's perfected the pathway to longevity. I would certainly like to follow her path.