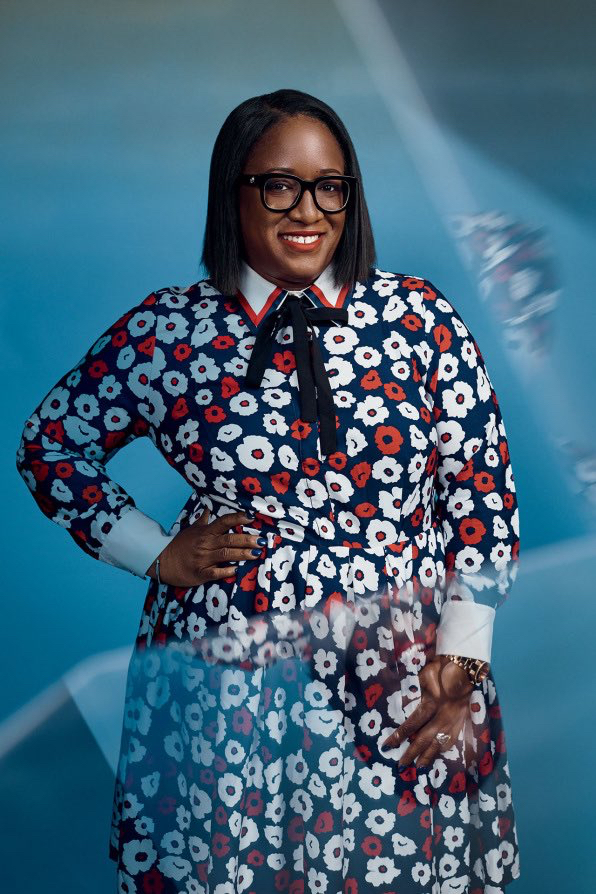 Tiffany R. Warren is the senior vice president and chief diversity officer for Omnicom Group and the founder of ADCOLOR, the premier organization that celebrates and advocates diversity in the creative and technology industries. Both are duties she deems an "honor."
It's been nine years since Warren started working with Omnicom. In her diversity chief role, "she oversees a team focused on Omnicom-wide change efforts for the advancement and retention of top performing talent inclusive of women, people of color and LGBTs in an inclusive work culture." But her commitment to diversity is 20 years in the making.
ADCOLOR, which started as an awards show, is celebrating it's 12th year.  "We were an awards show and now we are a conference," shares Warren. "We host 30 young people a year that apply through an application process. In the near future, that [number] will go up to 40. When we started, we were at 250 attendees and now we are at 800. The growth has been explosive. This year, we are tracking to have 1K attendees. Part of the growth in ADCOLOR is in the decline of civility around diversity and inclusion in the national conversation and consciousness."
Here, Warren shares the importance of total equality and her commitment to inserting intersectionality into the conversation.
How is the national conversation aligning with ADCOLOR, the movement?
People want to be near something that reminds them that equality is important. That safety of one's agency, one's body is important. And, there difference is a superpower. We have been really consistent with that message since we started in 2005.
It started as an awards show. I definitely think people reference ADCOLOR in a way that you would reference following a north star, particularly when you are in a company when you're one of three, or one of one. People often reference the strength that they get from our content but also the strength they get after they attend the awards and the conference every year.
I used to shy away from that word. Now, I am very comfortable saying, "it's a movement." And, that it's quite revolutionary, the way we meet and come together every year. There are hundreds of us and it's multicultural and multilingual, and there are multi-points of view. You just don't have those types of environments in advertising that much these days.
When we started, it was just advertising. Now it's advertising, marketing, media and tech. We have multiple industries that have come on board because they believe the ADCOLOR model will help them, hold them accountable to improving their diversity and inclusion efforts, as well as put them in touch with talent.
How was ADCOLOR able to remain relevant over the course of 12 years?
With ADCOLOR, I made sure all different types of diversity were brought under one roof when awarding achievements. I got a little push back. There was one group that wanted me to focus exclusively on ethnicity. I thought that would be great and wonderful, but I didn't know if that would help us evolve and stay around for a long time. We brought everyone under the tent.
Tell us about your role as a board member with GLAAD.
I am a member of the executive committee and have been on the board of directors for seven years. I joined GLAAD because I feel the conversation focused a lot on ethnicity and never included intersectionality.
As an ally, and being a part of an organization that literally saves lives teaches you how to accelerate acceptance. If you can learn that from GLAAD and being involved with LGBTQ awareness, I think you can be involved any type of awareness when it comes to diversity. I've learned so much being a part and it's one of the best boards.
Their message of Accelerating Acceptance and having total equality is something that aligns very well with ADCOLOR and Omnicom Group.
[Before March 2013, the name "GLAAD" had been an acronym for "Gay & Lesbian Alliance Against Defamation", but became the primary name due to its inclusiveness of bisexual and transgender issues.]
Who are your mentors? How do you stay sharp and tuned in?
This is my passion. It's not just a position. I don't look at this as just getting a check. I have always been involved with diversity and inclusion from a very early age. I feel like it's been my calling.
I stay sharp because I believe in it with my whole heart. I have built this community of thousands of people who if I feel at any day that I can't persist as a diversity champion, I have to remind myself that I am doing this work for people I don't even know. It's important their future has a clearer path than I.
I have about three mentors. I have over 100 mentees. I learn so much from them. I put my time into mentoring others and keeping myself fired up inside for the future.
If there was one thing in the world that you could change, what would it be?
Take away the fear people have because they entered this world different. At the heart of it, a lot of people are stopped from being their greatest selves because they fear they are different, they are not wanted or they can't succeed in this world, and it's the exact opposite.