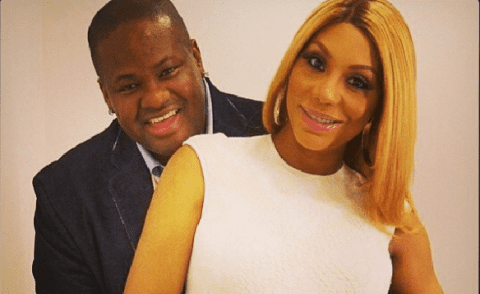 Tamar Braxton, arguably the most popular member of the family at this current juncture, is refusing to promote the popular TV series "Braxton Family Values" when it returns on Thursday, March 22 in defense of her husband.
Braxton has grown tired and is getting more and more irate with her family and the show producers because she believes they are all ganging up on her estranged husband, Vincent Herbert.
Braxton refuses to promote the series as she is incensed at how Herbert is being portrayed in the upcoming season of "BFV."
Tamar seems to be angry with her family because she believed they are maligning and vilifying her boo, TMZ reports.
As TMZ reports: "'We're told show cameras have captured Tamar and Vince as they steer through their pending divorce, but Tamar feels the family's using fake storylines to drum up ratings and frame Vince as a villain. We're told she's pissed her kin would stoop so low for personal gain and unless producers edit out what she feels are lies … she'll refuse to promote it."
After Braxton officially filed for divorce, she claimed she and Vince were not going to reconcile but she said the two are trying to remain amiable toward one another for the benefit of their son, Logan.
Even as she sounded resolute against reconciliation, Braxton had that infamous meltdown where she accused Vince of having an affair behind her back with Laura Govan — and even that another woman was having Vince's love child.
Now Braxton is refusing to promote the show until the production team removes the scenes that she thinks paint an unfair and untruthful portrait of her husband.
Do you think the production squad will adhere to Braxton's demands?