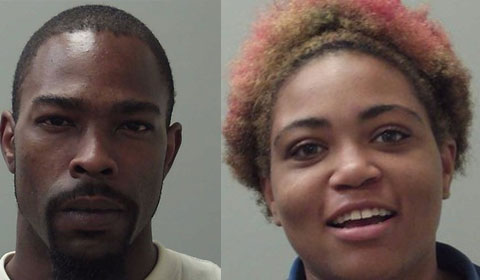 Fear of the sexuality of his son caused a man and his girlfriend to be charged with rape in Huntsville, Alabama. According to media outlet AL.COM, Sean Cole, had visitation with his autistic son in Alabama. The boy, who was 11 at the time, traveled from his home in Georgia where he lives with his mother.
At some point, while he was with his son, he caught the boy in sexual activity with another boy his own age. The father was highly upset and had his girlfriend, Khadeijah Moore, help him with a sick solution. According to prosecutors to break his son of his gay tendencies he had Moore have sex with his son. During trial testimony, it was stated that  Moore raped, sodomized and inappropriately touched the child and forced the child to perform sex acts on her.
When the young boy returned back home to his mother he began to ask unusual questions about sex. His mother pressed him for more information and he revealed what happened during visitation with his father. The mother immediately drove back to Huntsville and filed a police report. Police arrested and charged Cole and Moore in January 2017. Cole has been in the Madison County Jail since his arrest with a bail of $750K. Moore jumped bail and is considered a fugitive because she did not show up for trial. A warrant has been issued for her arrest by the judge in the trial.
On Tuesday, a Madison County jury convicted Cole and Moore, of rape, sodomy and sexual abuse of a child younger than 12. Each faces up to life in prison. Sentencing is May 24 at 11 a.m.