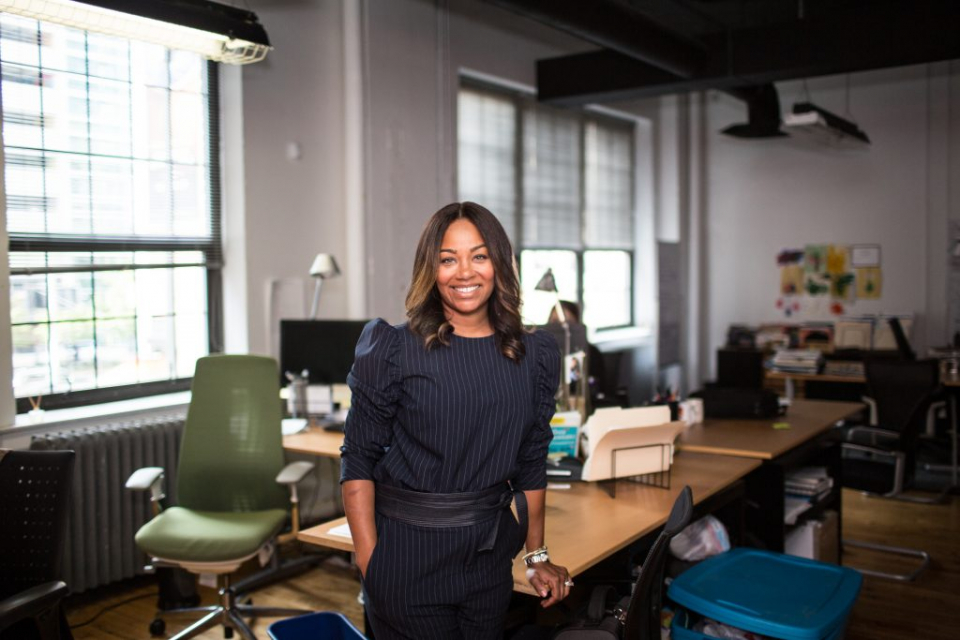 Kimberly Hoyle has always had a passion for creativity and art. As the director of marketing and business development at Hamilton Anderson Associates (HAA), a multi-disciplinary design firm based in metro Detroit, she's been able to "connect all of my disjointed interests," and she has helped redefine the company's approach to pursuing projects across all sectors, locally and nationally.
Having a keen interest in urban planning and commercial real estate has helped Hoyle's innovative approach to teaming strategies. As such, Hoyle was instrumental in assisting HAA land Wayne State University's largest student housing project and construction is currently underway.
"This strategic approach is also one that we intend to employ as we enter new markets, particularly Atlanta and Houston," Hoyle noted. "I love that, from a business development perspective, I get to touch on every aspect of the business — everything from the design on up to finance and accounting — with the type of projects that we pursue and the client relationships that we grow."
Rolling out spoke with Hoyle about her nontraditional career path, her strategy in helping to redefine HAA's company approach to pursuing projects as well as what she believes to be her natural superpowers.
What career path did you take to become the director of marketing and business development at Hamilton Anderson?
My path was not a traditional one. My academic background is in Marketing, and my career choices have always focused on that discipline. I started my career journey in the world of retail, spent more than a decade in telecom and landed in the architecture, engineering, construction [AEC] industry, where I am today. All of my roles were related to sales and marketing, and that's the common thread for me. I realized early in my career that I would need to figure out how to continuously evolve professionally, and I chose not to follow a linear industry path. I have been careful enough to engage in complementary opportunities that serve as career building as opposed to job surfing. It hasn't always proved easy, but my strategy has served me well.
Tell us how you helped to redefine the company's approach to pursuing projects across all sectors, locally and nationally?
Where business development is concerned, I have successfully implemented a strategic approach to project pursuits by carefully targeting key clients and other design partners, as well as applied a more stringent go, no-go process for the firm. HAA has a wonderfully rich legacy in the city of Detroit, but as the competitive landscape expands and economic drivers continue to improve, we've had to become more streamlined in our business development efforts. I am always considering the depth of our portfolio and I maintain focus on bringing in new business that is complementary as well as profitable. From a marketing perspective, there was tremendous opportunity to redefine our digital and print marketing presence. To that end, I led the redesign of our website and print marketing materials to better reflect HAA as the award-winning design firm that it is.
Define innovative methods you apply to your leadership role and life.
I listen. While that's not a groundbreaking method, it's critical and is often overlooked and undervalued. I cannot effectively perform in my leadership role if I am not an astute listener. It's imperative to have a clear understanding of needs in order to make smart decisions, whether in the boardroom or at home. The old adage of 'putting yourself in someone else's shoes' is something that is top of mind for me as I navigate through my personal and professional lives.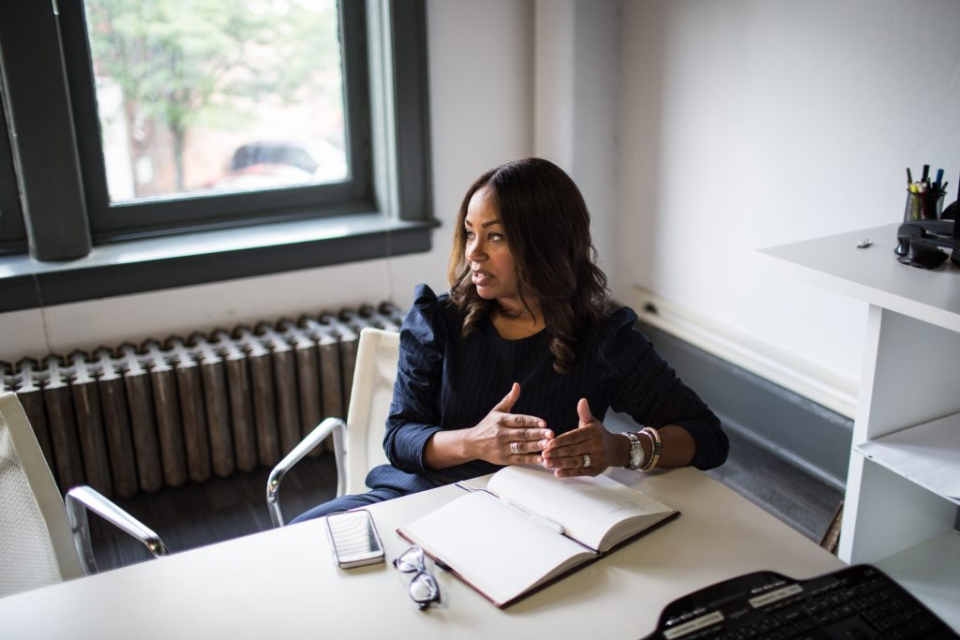 Describe the skill sets that will be essential to future business leaders and innovators?
Strategic minds are always key. Business leaders who are able to employ a macro view related to the trends in their industry possess an invaluable skill. However, we must take it further. Having an understanding of industries that are in the periphery, coupled with the ability to identify strategic ways to knit those complimentary attributes together is key to leveraging expertise across industries.
What are your thoughts on taking risks or making mistakes?
I have never been risk-averse, and I think that has helped me along the way in my career. I rarely see things as "too big" for me. I've made mistakes and I'm sure I will make more, but I learn from them, pick myself up and move forward. My faith is strong, so there is very little that can diminish my spirit to try and try again.
As a successful woman in business, what do you consider to be your greatest or proudest achievement?
That's a tough one. If I think of it from a project perspective, I don't believe I've achieved that yet. I do, however, find great satisfaction in the way that I've been able to strategically thread all of my interests together and carve out a career in business development. No matter the industry, I strive to leverage my strengths as a businesswoman and maintain my core values.
Why is it important for women of color to lead or work in leadership roles and decision-making capacities? Women of color are an integral part of the way the world evolves. Our influence impacts economic drivers in ways that most of us can't imagine. I see a strong shift in our confidence today, and that makes me incredibly excited. I get butterflies thinking about it! Not only is it important for women of color to lead, but it is imperative. Our perspective is invaluable and must be seen as nothing less. Our contributions, whether celebrated or silenced, are prevalent across a myriad of industries.
As a Black woman, what do you consider your superpower?
I am a nurturer. I have an uncanny ability to listen and provide guidance to my colleagues that I may not be able to provide for myself. This is likely due to the fact that I am a wife and mother of three children. I am accustomed to placing my 'self' aside and address the needs and concerns of others. I think that's an important skill to have in life, not just the workplace. If we can't emulate compassion and empathy, then what are we really doing?