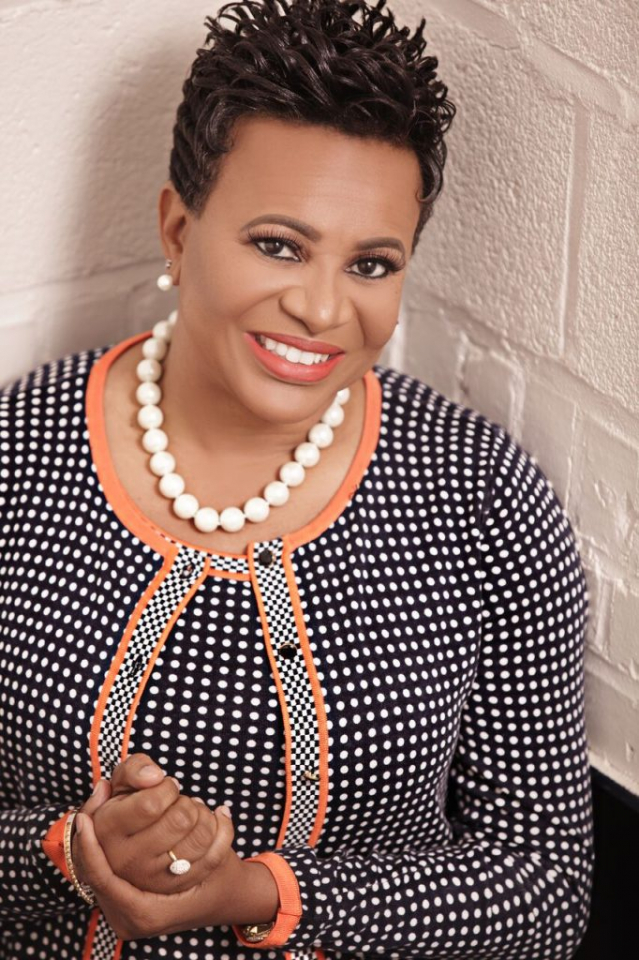 Often in the midst of turbulence, tragedy, technology and trends, most wouldn't deny that our world is ever-changing — nothing remains the same. One thing is for sure, women are on the rise like never before. Back in the mid-'70s, Gloria Gaynor released the iconic hit "I Will Survive," which set women ablaze across the world, and became an anthem for many decades. We had an opportunity to catch up with global leader, influencer and entrepreneur, Dr. Jasmin "Jazz" Sculark, to help reset and reshift women to not only survive but thrive and excel in purpose, position and power.
"We are living in the time and season of the Woman.Women are rising all around the world. We need to be prepared to go after opportunity." –Dr. Jazz
How important is it for women to be ready to capture open opportunities? 
We're living in the time and season of the woman and women are rising in varying arenas all around the world. We need to be prepared to go after opportunity. It's critical that we seize the right opportunities and run with them. We can no longer remain P.O.O.R. (passing over opportunity regularly) where we don't prepare and make the necessary changes to occupy and take territory. For example, recently there's been international exhilaration and celebration in the election of Her Excellency, Paula Mae Weekes, who made history as the first woman to become president of Trinidad and Tobago. Opportunities often come to those who are prepared.
How have you personally made the transition of surviving to thriving? 
With the release of my latest book, Finally Me: From Pieces To Peace, I help women to thoroughly explore themselves and reposition the broken pieces of their past and present to purposefully catapult into their future. As a proud native of Trinidad, I came from a long legacy of survivors know what it means to shift from surviving to thriving, to swing from one end of the pendulum to the other side. I have personally overcome unfavorable odds from losing a mother to experiencing divorce to being sexually assaulted to being rejected and so on. However, I chose not to allow these circumstances to label me as a victim. Instead, I found a way to fight back, reverse the circumstances to lead me to a new normal called victory. Some factors that spawned from that shift was my own life assessment, my age (turning 50), my exposure to new relationships, places, spaces and experiences, and my commitment to legacy-living and [I] strive to thrive in every life area.
What do you think are a woman's strongest assets for thriving? 
Maintaining a survival or victim mentality can affect a woman's progress and momentum. Surviving is not a destiny, it's an itinerary. Some are literally stuck in cycles where past experiences, traumas, failures, setbacks, or limiting beliefs have served as liabilities for far too long. We need to develop:
Character – the essentials of who you are and what you stand for. In essence, your brand.
Competency – the necessary skill sets that need to be acquired and honed to execute your gifts in excellence.
Confidence – the refusal of being reduced and "dumbed down" but allowing consistency to build confidence in order to walk in absolute assurance.
Can you share five strategic keys on how to go from surviving to thriving?
Evaluating: You can't know where you're going without first knowing where you are. Stop, take a moment, some time to reflect on where you've been and envision where you want to go. Proper assessment is necessary to get unstuck out of reverse and get back to neutral.
Planning: Success doesn't just happen. It's never by accident, but always through strategic planning. If you fail to plan, then by default you plan to fail. Whether it's a business plan or financial plan, goals are rarely achieved without having a proper plan in place. Don't make your plan too lofty and unattainable, but rather practical and achievable.
Implementing: Once your plan is in place, you have to execute by putting it into action. You'd be surprised how many fall off the wagon at this stage. This is the phase that requires focus, discipline and yea, that dirty word—work.
Celebrating: It's important to pause and celebrate the small wins instead of waiting desperately for the big championship event. When exiting out of the survival mode, you want to keep yourself encouraged, motivated and inspired to keep pushing forward. Don't wait for anyone else to celebrate you. Go ahead, celebrate yourself, you deserve it!
Thriving: Once you find a rhythm of consistent results, you'll discover your "zone" – where you become fully alive and ready to thrive. This is where you'll find and flow in your unique purpose, clarity of assignment and assigned path in life.
It's your time to "get up and get with it!" Yes, you can get up and thrive. No excuses allowed. You have the access, power, passion and complete authority to fulfill your vision or dream. So woman, what are you going to do?