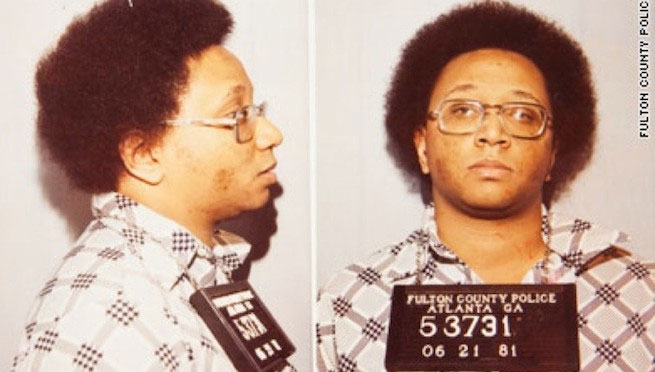 The recent recovery of the body of Dr. Timothy Cunningham, a respected scientist at the CDC and graduate of Morehouse College and Harvard University, has shocked the city. Dr. Cunningham disappeared over seven weeks ago after telling coworkers he was feeling ill and going home. He was never seen again. When concerned family members went to his home, they found his wallet, cell phone, keys, and dog.
On Tuesday of this week, a man fishing near a bridge on an isolated stretch of the Chattahoochee River near Atlanta discovered Cunningham's decomposing body stuck along a mud bank. For many people who lived in Atlanta during 1979-81, the location of the bridge and body of Dr. Cunningham near Donald L. Hollowell Rd (Old Bankhead Hwy) immediately brought up the memory of convicted killer Wayne Williams and the Atlanta Child Murders, also called the Atlanta Murdered & Missing.
During a two year period, 28 bodies of children and adults were found in various parts of the city that included wooded areas, behind buildings, and dumped in the Chattahoochee River. All the victims were from areas of the city where poor Black people lived. The city was under the leadership of Atlanta's first Black mayor, Maynard Jackson, and concern reached all the way up to the White House after major celebrities including boxer Muhammad Ali became involved.
President Ronald Reagan initiated a federal task force to become involved and after a time they found a suspect at the scene of a body dumping. On the night of May 22, 1981, police were staking out a bridge over the Chattahoochee River when they heard a splash. Police stopped Wayne Williams and questioned him and got a strange story of why he had stopped on the bridge and was in the area. Two days later, the body of an adult male was pulled from the river. Fiber and dog hair evidence tied Williams to the body and to some of the victims. Williams was later charged with the murder of all 28 victims and was sentenced to two life terms. It was called a miscarriage of justice by some who believed Williams was innocent and the city was just closing the books quickly and using him as a scapegoat. The investigation revealed a very sordid picture of Atlanta at the time and included suspicion that the KKK was involved, known pedophiles in the Black community and another suspect. That other suspect was a known gay Black man who died of an AIDS in prison before the virus was eventually named.
To this day, Wayne Williams has professed his innocence and five of the Atlanta child murder cases remain unsolved. At this time, the early narrative for Dr. Cunningham's death was that he may have tripped and fell into the river and drowned. As far as the police are concerned, the case is closed, but for many, more answers are needed.