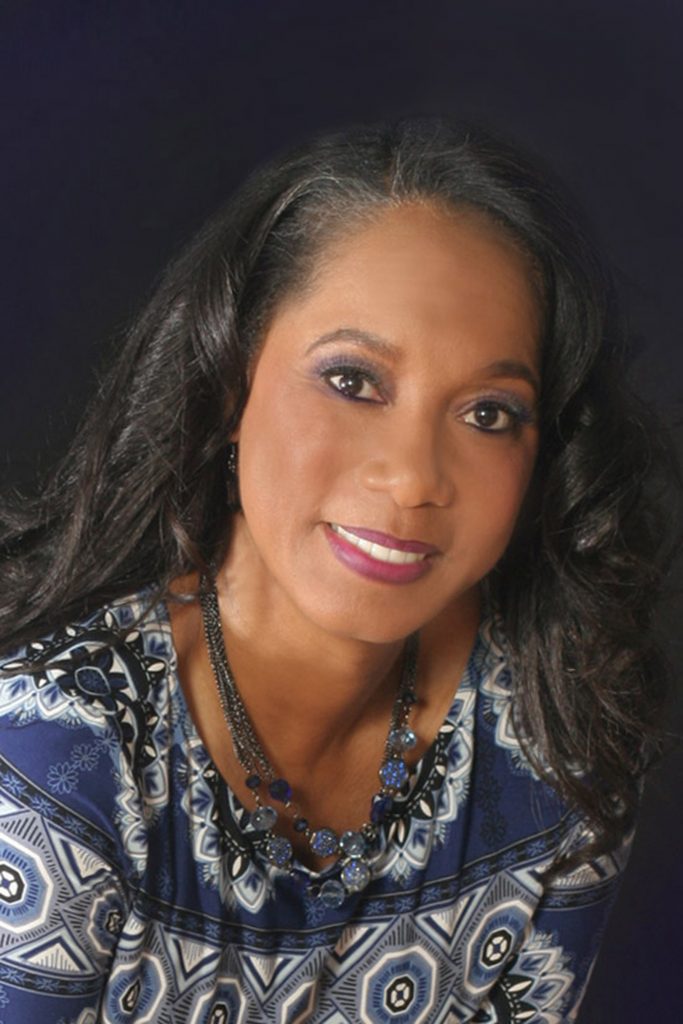 Shirley Langley has more than 20 years of experience in accounting.
Langley owns Shirley A. Langley, CPA, a full-service accounting firm that provides a wide variety of accounting, tax and financial management services to the city of Atlanta. 
Committed to encouraging women of color, Langley often takes time to mentor young Black women and helps them realize their power. 
Despite a demanding work schedule, Langley has mastered the art of balancing family, life and work. And, she continues to be an inspiration to other women of color. 
Check out Langley's empowering interview below.
As a Black woman, what do you consider your superpower? 
As a Black woman, my superpower is my ability to withstand any and everything in this life that comes my way and still be able to run the board room, keep the kids fed and in check, balance the checkbook, and take care of the other womanly duties.
What thoughtful or encouraging piece of advice would you give to your younger self?  
The most common way for people to give up their power is to not realize that they have it in the first place (by Alice Walker). Younger self: "Never forget that you have the power."
If you could thank any Black woman history maker for her contributions to society, who would it be and why?  
If I could, I would thank former Black Panther Angela Davis. She is an American educator who continues the fight for race, class and gender equality. The struggle is real and she is still in the fight.
Why is it important for seasoned and experienced Black women to reach back and help younger women of color?
It's important for seasoned and experienced Black women to reach back and help younger women of color so we can pass on our wealth of knowledge and understanding of where we've been and where we're going. Younger women tend to believe that everything that's going on now is new. My father had a saying: "It's just the same old soup warmed over!" If we could get younger women to stand on our shoulders and move forward, they would start in a superior position instead of an inferior position. It's like you're in a race to ten, but you started on five or six instead of 1. It's the same premise. Why start from scratch when the foundation is already laid out for you?
How do you feel about the hashtag #CollaborationOverCompetition?
I believe that people of color should collaborate instead of compete. There's enough wealth out here for everyone. I have a sister that's a CPA and other friends in this industry. We never compete with the other one. If we determine that we've both been approached by the same potential client, someone always steps aside. Sometimes, it's the one that was contacted last. Sometimes, it's the one with the weakest knowledge in that particular field. I've been in business over 25 years and have never competed with my sister/friends for the same client. I'm all in with the hashtag #CollaborationOverCompetition.
What are your thoughts on taking risks? Making mistakes?  
I have a philosophy on taking risks versus rewards. It's simple: big risks = potential big rewards. No risks = no rewards. You've got to be in it to win it. I will never win the lottery because I will never play the games. I have a hard time with that one. However, there are others that play the lottery and win some and loose some money. It's a measurement thing and it's a personal choice. I don't have a tolerance for the lottery; however, I will take risks on business investments, hiring an employee, taking on new business, etc.    
As a successful woman in business, what is your greatest or proudest achievement?  
My proudest achievement is helping others and seeing the smile and appreciation on their faces. I like the awards and acknowledgements, but a smiling face from someone I've helped is my proudest moment.
Who is your biggest inspiration? Why?
My parents are my biggest inspiration. These are people I saw every day and got to see for myself how great they were. My parents raised 15 children — all college educated. Some are CPAs, engineers, computer information specialists, a law enforcement officer, graphic artist, mechanic. Some things were constant: 1) Though my parents had a 3rd and 8th grade education, they were determined that every one of their children were college educated, at a minimum. (In our house, the question was always, "What college are you going to?" Never "Are you going to college?" 2) We grew up with strong family ties. Yes, we fought amongst ourselves, but an outsider would be mauled for bothering one of the flock. 3) We were taught that we were our brother's keeper and it was our responsibility to take care of each other. 4) We were always taught to work for what we needed and got. Our family lived in a house bought and paid for by my parents. We never signed up for nor received government subsidies (such as housing or food stamps). 5) We were always taught to stand up and be proud of who we were. Our family was large and we were often teased by other children. But, we took lots of family photos on the many vacations that we went on while other "smaller" families were still back home.
If you could have any person in the world become your mentor, who would you choose and why?  
There's really not just one person I would want to mentor me. Here's why: I need a little fire from Oprah, a little grace from Michelle Obama, a little sexy from Halle Berry, the stone face from Kerry Washington, word eloquence from Maya Angelou and when necessary a little "boss" from Taraji P. Henson. All these woman have things I admire, desire and need a little piece of.